Description
This event is held alongside London Games Festival.
This informal networking event organised by French Tech London, in partnership with Peak, is the perfect opportunity for French and international gamers, start-ups or scale-ups to meet the French Tech community here in London, as well as international gaming companies and investors.

It presents a unique opportunity for companies and investors to meet around a few beers and a game of pool or two.
The event is hosted by Peak, a cognitive training mobile platform that offers fun and challenging games to challenge your mental skills. Peak was named one of the "Best Apps of 2014" by Apple, and a Google Play ''Best Self Improvement App'' in 2016. It is a Future Fifty TechCity company and won Best Education Startup at The Europas 2016.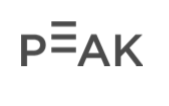 In association with Business France, Frog Valley, French Digital and French Connect.
Please note this event is limited to people within the gaming industry only. Registrations will be reviewed and applications that do not meet this criteria will be rejected.