About this Event
SO FRESH
SO ETHICAL
SO NATURAL
SO WE
Join us for a fun meeting at the Rising Sun Coffee Tavern near Shaftesbury. It's all about a healthy lifestyle, high-tech freshness, sustainable and ethical green business. You'll receive a small gift, you can try some super fresh & natural products. Take an hour or two out of your schedule to enjoy something completely new.
Perhaps you:
🌟have been thinking about reducing your environmental footprint
🌟would like to use skin care that isn't full of toxins
🌟want to do more for your wellbeing and your immune system
🌟or simply spend time with nice people and make new friends.
So come find out more and enjoy a fun get together at the Rising Sun Coffee Tavern.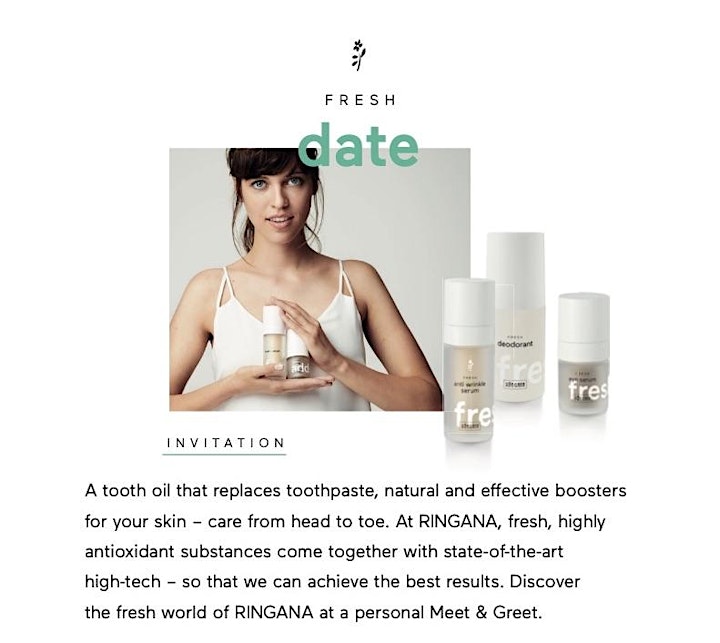 Our Fresh Date is open to anyone interested in fresh, ethical and sustainable living.
However, we also have a really good business opportunity on offer.
A fresh start
🌟
If you are generally open to:
🌟 collaborating with an innovative, ethical company
🌟 being mentored to success
🌟 working independently with team support
🌟 managing your own time
🌟 creating freedom for yourself
🌟 empowering others
🌟 enjoy what you do
Then I'd like to meet you. We're expanding in the UK!