Freshwater Biodiversity in the UK: status, threats and conservation concern...
Description
This is a one day meeting hosted by the Environmental Change Research Centre at University College London, September 20th, 2012
The rate of biodiversity loss across the world is accelerating to the extent that we on the verge of a major biodiversity crisis. Freshwaters have, until recently, received relatively little attention in European and global biodiversity assessments with conservation research in particular focusing more on terrestrial or charismatic species groups. There is a pressing need to determine the critical factors responsible for the loss of biodiversity and to ensure that the outputs of scientific research in this area are made more accessible, practical and useful for society as a whole. At this one day meeting, the first of its kind to focus on freshwater biodiversity, we bring together key scientists, policy makers and managers responsible for freshwaters to address this concern, focussing especially on the UK.
Central themes will be:
• The scale of freshwater biodiversity loss
• The role of biodiversity in freshwater ecosystem functioning
• Pressures on the biodiversity of standing and running waters
• The importance of biodiversity to society
• Freshwater biodiversity and conservation policy
• Public understanding of freshwater biodiversity issues
We are planning to have a poster display and welcome contributions from participants involved in scientifc research, management, conservation or policy implementation. Please indicate on the registration form if you will be bringing a poster
---
Registration
Registration includes coffee, lunch and a wine reception

For online registration please proceed using link above
For cheque, bank transfer, or telephone payments please contact;
Simon Patrick
0207 436 9248

For other queries contact;
Martin Kernan
0207 679 0523
---
PROGRAMME FOR MEETING
Registration from 9.00am

10.00am MORNING SESSION (Chair: Rick Battarbee, UCL)
Freshwater biodiversity in the Anthropocene
Klement Tockner (Leibniz-Institute of Freshwater Ecology and Inland Fisheries (IGB); Co-ordinator of EU FP7 Project 'BioFresh')
Only 1% of the earth´s surface is covered with freshwaters but they are habitat for over 10% of all animals and over 35% of all vertebrates. No other major component of global biodiversity declines so fast and massively as freshwater species and ecosystems. In the 30 years between 1970 and 2000, populations of more than 300 selected freshwater species declined by ~55% while those of terrestrial and marine systems each declined by ~32%. Given the incomplete and fragmentary nature of our taxonomic knowledge of freshwater faunas and floras, current estimates of freshwater biodiversity and its decrease have to be considered as massively underestimated. Despite their pivotal ecological and economic importance, freshwater ecosystems have not been of primary concern in policy-making. This talk highlights the growing freshwater biodiversity crisis and provides a global context for many of the talks that follow.

Why do we need all those critters? Trying to understand biodiversity, natural capital and ecosystem functioning.
Iwan Jones (School of Biological and Chemical Sciences, Queen Mary, University of London)
The rate of delivery of ecosystem goods and services is dependent upon the biologically mediated processes that support them. The various works that have investigated how biodiversity influences such process rates have typically been conducted at small scales in simple systems. In complex communities the role of biodiversity per se is less well known. Here we explore the relationships between different aspects of biodiversity and the processes and associated functions of complex ecosystems.
Tracking long-term biodiversity change in UK shallow lakes
Carl Sayer (Environmental Change Research Centre, UCL)
Shallow lakes in the UK have been severely affected by eutrophication over at least the last century. Nonetheless, our knowledge of long-term changes to aquatic biodiversity in these systems remains poor. In this talk, results from recent palaeolimnological studies will be presented, with the aim of generalising on biodiversity decline pathways for small, high alkalinity, lowland lakes in eastern England. The implications for biodiversity conservation and lake restoration will be discussed.


The relative contributions of different types of aquatic habitats to regional biodiversity
Nigel Wilby (Biological & Environmental Sciences, University of Stirling)
Freshwater ecologists like to pigeon-hole habitats which means that the relative value of different habitats to regional biodiversity is poorly understood and interactions between habitats are ignored. This talk will explore different elements of plant diversity associated with a range of aquatic habitats from large rivers, backwaters, streams, ponds, ditches and lakes that coexist in the upland landscape of central Scotland. Results emphasise the importance of maintaining landscapes with multiple aquatic habitat types and of protecting or enhancing connectivity within and between habitats.


Links between biodiversity and ecosystem services: a case study from Loch Leven, Scotland
Linda May (Centre for Ecology & Hydrology, Edinburgh)
Lakes are complex systems where biodiversity is closely linked to the provision of ecosystem services such as good quality water, biological conservation and recreation. Loch Leven, Scotland, is a good example of such a system. Here, 40 years of monitoring data spanning more than 500 taxa have been used to investigate the effects of biodiversity on lake water quality and the effects of lake water quality on biodiversity. Loch Leven has many uses, resulting in a wide range of conflicts of interest. Over the years, management of the site has often been focused on one particular outcome. The consequences of this approach on the overall biodiversity and functioning of the system will be considered.
12.30 Lunch

1.30pm AFTERNOON SESSION: (Chair Martin Kernan, UCL)

Freshwater biodiversity and the new conservation paradigm
Stewart Clarke (Natural England)
There is increasing evidence of human induced changes to freshwater ecosystems globally with implications for both freshwater biodiversity and human wellbeing. In the UK freshwater biodiversity has suffered disproportionately due to the extent to which freshwater ecosystems have been modified to provide water related goods and services to society and due to the sensitivity of these ecosystems to changes across the whole landscape. Perversely, conservation action for freshwater ecosystems and their species has tended to lag behind that for terrestrial systems. and although we have seen dramatic improvements in urban river water quality over recent decades many pressures on the freshwater environment continue to increase. Can the new direction of environmental policy reverse this? In the conservation sector there has been a major shift in emphasis and one in which community participation, systems thinking, ecosystem services and economic valuation of environmental benefits all play an important role. This talk will consider the challenges and opportunities that this shift presents for the conservation of freshwater biodiversity. The freshwater science community is well placed to influence and inform this new way of working and the wider freshwater community needs to engage to ensure freshwater biodiversity is not forgotten.


Engaging employees with biodiversity
Cathy Purse (Thames Water)
This presentation will focus on a new engagement project focused on engaging employees and their families with the biodiverse nature of Thames Water sites. It considers how the project works and the different types of events we run and how they help to focus our employees on protecting biodiversity.


The importance of ponds for freshwater biodiversity
Jeremy Biggs (Pond Conservation)
Over the last 10 years knowledge of the contribution of small water bodies to biodiversity has grown, and shown surprising and unexpected levels of richness. Added to this, examining the ecology of small waters in the context of other freshwaters (lakes, rivers, stream, ditches) has also provided insights and perspective on the conservation and management of freshwaters more generally, both for biodiversity and the services we derive from water. This presentation will review what we now know about ponds in the UK and elsewhere, and what the implications of this are for the protection and management of freshwater biodiversity more generally.


The role of specialist NGOs in understanding biodiversity: the Freshwater Biological Association as a case study.
Mike Dobson (Freshwater Biological Association)
While much of our understanding of biodiversity requires large-scale research projects and intensive monitoring, necessitating large organisations for their delivery, small NGOs are often better placed to provide specialist supporting resources, such as training and volunteer engagement. A case study will be presented, thath of the Freshwater Biological Association (FBA), whose role in aiding understanding freshwater biodiversity ranges from providing identification guides, through supporting small localised research, to co-ordinating projects involving volunteers. By building on many years' experience in many activities, working in partnership with other organisations and maintaining flexibility, the FBA can provide resources that underpin much of the work in freshwater biodiversity.


Freshwater biodiversity – the role of museums
Steve Brooks (Natural History Museum)
National and local UK Museums, especially those with natural history collections and expert staff, are uniquely placed to play a significant role in freshwater biodiversity conservation. Museum collections provide evidence of biodiversity changes over the last 100-200 years. Museums also have the means to interpret and communicate the science of freshwater ecology and the threats to freshwater ecosystems to a broad cross-section of non-scientific audiences, and can be pivotal in engaging the public in outreach projects. This talk will illustrate how museums fulfil these roles and in particular through the involvement of the Natural History Museum in the Riverfly Partnership which has brought together a wide spectrum of groups including anglers, the statutory agencies, academics and conservation NGOs in practical conservation and monitoring projects on UK rivers.


PANEL DISCUSSION - Bridging the cultures of science and practice (Chair Paul Jepson, School of Geography and the Environment, Oxford University)
A panel discussion will follow the second session of presentations. The purpose of the panel discussion will be to better understand the needs of policy makers - bridging the two cultures of science and practice. The panel will be made up of practitioners involved in freshwater management, who will begin the session by highlighting, from their own perspectives, a) institutional policy drivers and how these support or hinder the up-take of science in policy and practice and b) their top three wishes for/requests to scientists to make their science more useful and accessible. An open discussion with comments and questions from the audience will follow. We will also have a twitterfall to widen the number of comments and the level of interactivity.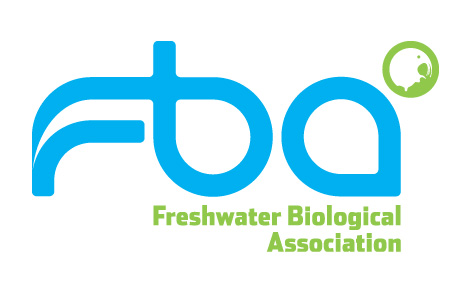 Organiser of Freshwater Biodiversity in the UK: status, threats and conservation concerns