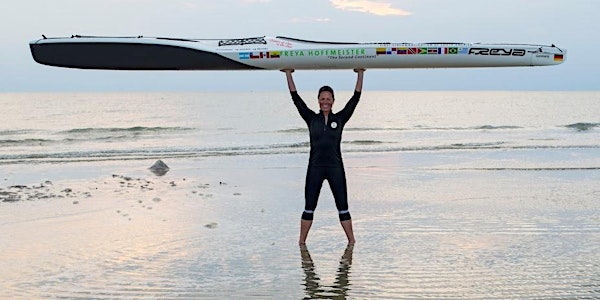 Freya Hoffmeister "THINK BIGGER! – Survived" The First Circumnavigation of...
Location
Portobello & Joppa Parish Church
1 Brunstane Road North
Portobello
Edinburgh
EH15 2DL
United Kingdom
Description
"THINK BIGGER! – Survived"
The legendary Freya Hoffmeister will be hosting her talk on the first circumnavigation of the South American continent on the 25th February 2018 at Portobello and Joppa Parish Church Edinburgh.

The event will start at 1900, the talk will be split into two roughly hour-long parts, and include a Q & A and book signing. You'll also get a chance to look at the kayak that Freya used for this achievement.
This circumnavigation was a huge undertaking, roughly 27000 km, with Freya averaging around 45km per day on the water over the 44 months of the expedition.