Description
Beautiful flowers appear on the trees and the sun illuminates our mornings, Spring is finally here! Friarwood has already thought about how to celebrate the new season with a fine selection of aromatic white wines.

On Wednesday 29th March, the Friarwood team will introduce you to a series of aromatic white wines exclusive to Friarwood !

Tickets for this incredible event are £10, The cost of which can be redeemed that night against wines tasted and purchased on the night of the event.

For this Spring wine tasting, we want to do an aromatic tasting to symbolise the new season and all the new aromas which have been dormant throughout the winter months. Now is the time for all those fresh smells and fragrances to literally spring forth !

Aromatic wines are defined by dominant floral aromas caused by a special aroma compound found naturally in grapes. These aromas can relate to rose, geranium, white flowers, lavender, orange blossom, citrus blossom, violet, melon, grapefruit, lychee and so on.
Aromatic wines can be appreciated as much by smell as they can be by taste. Quite often these aromas are even more pronounced as the wine warms.
Please join us on the 29th!
The tasting will start at 6.30 PM sharp and continue until 8PM.

The tasting will be limited to 20 guests.

We look forward to sharing these exquisite wines with you.
The tasting line-up will be the following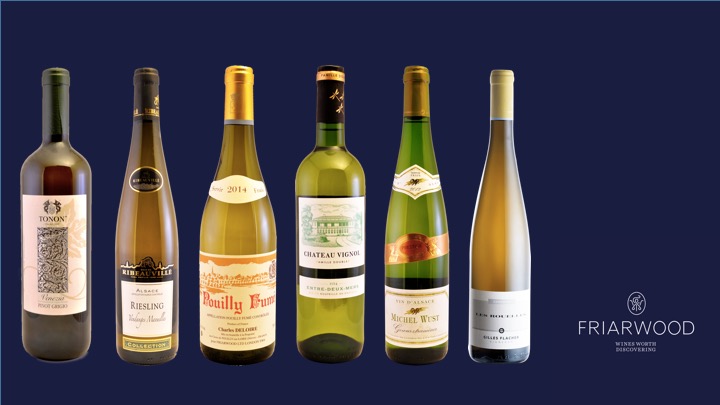 Tonon, Pinot Grigio Venezia 2013
Cave de Ribeauville, Riesling Collection 2014
Charles Deloire, Pouilly Fume 2014
Chateau Vignol white 2014
Michel Wust Gewurztraminer 2012
Domaine Gilles Flacher, Condrieu Les Rouelles 2013

We look forward to sharing these exquisite wines with you.