Description
Friarwood prides itself in offering top quality wines by ensuring each member of the team tastes and approves the wine before adding it to our selection. We are aiming to find hidden gems from all around the world and we always take pleasure to share these discoveries with you. For this tasting, we have decided to highlight a yet to discover country – Bulgaria.
All the wines will be from the estate Castra Rubra, located in the south-west part of the country close to both borders of Greece and Macedonia. The winery is a real architectural jewel equipped with the latest technologies. The Agopian family is focused on producing high-quality wines, all organic, and is considered as a leader of the new image of Bulgarian wines.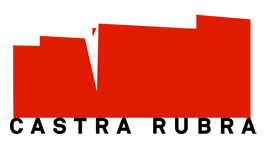 On Wednesday 26th October, Patrice and Ben (Managing Director and owner of Friarwood) will introduce you to the following exciting wines exclusive to Friarwood.
All wines will be matched with food supplied by local wine bar Petite Terre
The tasting will start at 6:30 PM sharp.
The tasting line-up will be the following
Castra Rubra, Dominant white 2012
Castra Rubra, Dominant red 2011
Castra Rubra, Nimbus Pinot Noir 2012
Castra Rubra, Butterfly's Rock 2011
Castra Rubra, Petit Manseng 2009



*** Please drink responsibly, under 18 not admitted, do not drink and drive ***