Event Information
Location
Online through Zoom platform - Joining details will be sent in confirmation email
Description
Join us for February's Friday Fellows Skillshare!
Are you passionate about solving a complex problem? Do you work in a field that exists at the intersections of multiple social, political, or economic systems? For example: Do you w
ant to transform the education system? Close down a prison? Implement a sustainable energy initiative?
Each of these situations exist within the complex adaptive systems that we all live in. And that means that simple solutions will almost never work or stick around for the long term, if they are not built to be adaptive themselves. Solutions will ultimately fall short unless they can shift as they are implemented and as more understanding about the complexity of the problem is gained.
So how do we do this?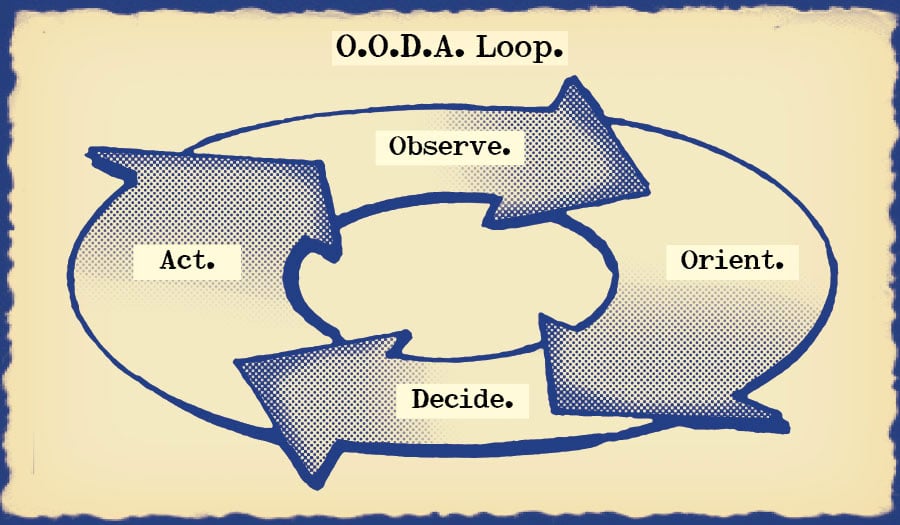 John Boyd came up with a deceptively simple methodology for iterating toward success: the "OODA" loop. OODA stands for observe, orient, decide, and act. During this skillshare, FRSA Mitch Weisburgh will be sharing about this conceptual framework and helping us to understand how we can apply OODA loops to the types of issues we face individually and collectively.
---
Presenter Bio:
Mitch Weisburgh advises education companies and non-profits on strategy in the US education market and is past president of the Education Technology Industry Network.

---
RSA US Friday Fellows Skillshares are short online presentations that Fellows give to share a skill, best practice, or methodology to the rest of the Fellowship. They are built to provide an overview of the skill or concept and leave plenty of room for attendees to ask questions about how what was learned can be applied in their lives. Join a skillshare to learn something new from the wealth of knowledge contained within the RSA Fellowship!

To access the log-in details to join this free event, please register in advance.
Date and Time
Location
Online through Zoom platform - Joining details will be sent in confirmation email