Sales Have Ended
Ticket sales have ended
See you at the TAM! If you have not gotten your tickets yet, DM us on our Instagram @TempleArtMusic to check with us or simply come to TAM@MM E&C and buy your tickets at the door! P.S. Tickets are available at the Door from 6pm daily! x Follow and tag us in videos and photos taken during the event so we can help to promote and support the artists further! Our Facebook and Instagram: @TempleArtMusic Check our calendar of events here: https://www.eventbrite.co.uk/o/temple-of-art-and-music-33409225909 Cheers TAM team
Sales Have Ended
Ticket sales have ended
See you at the TAM! If you have not gotten your tickets yet, DM us on our Instagram @TempleArtMusic to check with us or simply come to TAM@MM E&C and buy your tickets at the door! P.S. Tickets are available at the Door from 6pm daily! x Follow and tag us in videos and photos taken during the event so we can help to promote and support the artists further! Our Facebook and Instagram: @TempleArtMusic Check our calendar of events here: https://www.eventbrite.co.uk/o/temple-of-art-and-music-33409225909 Cheers TAM team
TAM Presents Jazz in the City with OGG. Ft. Patrick Tenyue, David Gray, Gary Williams, Lance Rose, Alan Weekes, George Kelly, Qshan Deya +++
About this event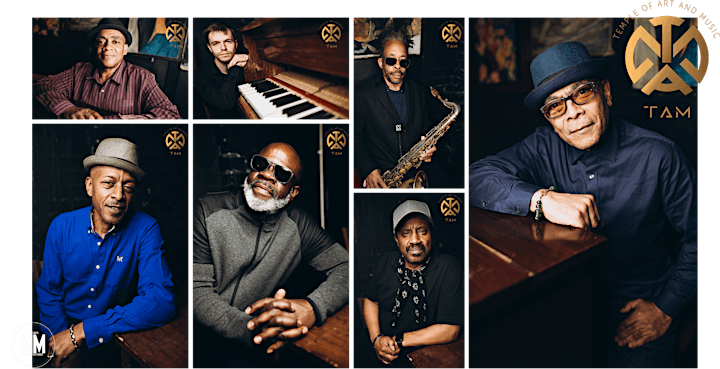 TAM (The Temple of Art and Music) is bringing back our favourite Jazz in the City!
Presenting OGG with Patrick Tenyue, David Gray, Gary Williams, Lance Rose, Alan Weekes, George Kelly, Qshan Deya and more.
The perfect show for unwinding after a long day. Order food inside the TAM with the choice of over 20 different cuisines! (Menu below) Grab any beer or prosecco for £5 (before 8 pm) while you're at it!
If this is not enough and you want more great music, fear not, join us for an evening with the legendary Dana Gillespie, affectionately known as Queen of Blues, for the 2nd show of the evening as an add-on.
~~~~~
Only food and drinks from the TAM bar is allowed. We work closely with the market vendors in the market and our food prices match the rest of Mercato and with added table service and a happy hour that runs from 5-8pm, you can enjoy more, for less!
Your support at the TAM Bar is greatly appreciated - proceeds go into supporting TAM operations, our musicians and artists, and keeping the arts and music alive at our venue.
Date: 15 October 2021
Time: 6:00pm - 8:00pm
Venue: TAM (Theatrery)@ Mercato Metropolitano
42 Newington Causeway, London SE1 6DR, United Kingdom
Tickets: £5/person including 1 piano drink (choice of prosecco, craft beer, spritz or soft drink)
Nearest Tube: Elephant & Castle
Parking: Available
Doors open at 5:30 pm.
Please note that depending on the seat/table you choose and the size of your party, you may need to share tables with other guest.
If you prefer to have the whole table to yourself, please select all seats/tickets to the table and do a bookout for the whole table for you and your group.
We will need names of all guests so you can skip the queue into the Mercato and be fast-tracked into the TAM upon arrival.
DM us on our Instagram @TempleArtMusic for enquiries.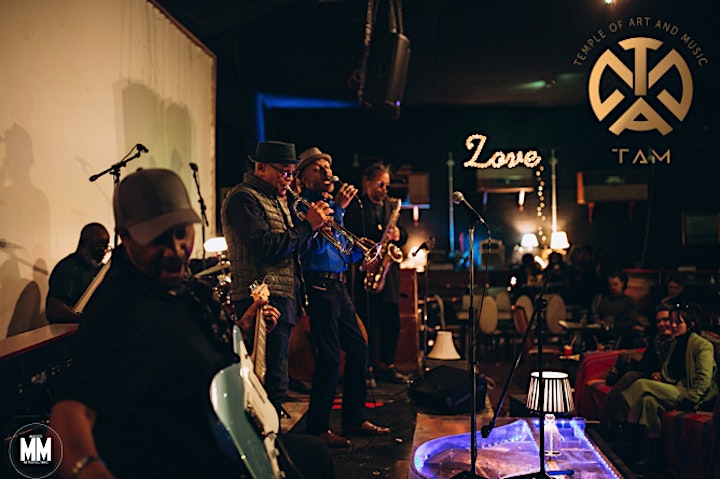 Disclaimer: Theatrery (TAM) is entitled to make any changes to an event as it deems reasonable and necessary, including changes to speakers, performers, location, and other such matters.