Join us for Friday Networking!
About this event
JOIN US ON THIS WEEK'S FRIDAY NETWORKING EVENT!
Trouble access the event? Scroll to the bottom of this description for the Zoom details.
FRIDAY NETWORKING WITH THE EXPERT ECONOMY
If you're an Expert Entrepreneur looking to learn how to maximise your business and meet others on the same journey as you, you're in the right place. Our events are a combination of Networking and Learning designed especially for those who sell their expertise as a service.
The road as an Expert Entrepreneur is never easy and often we appear as the 'odd one out' amongst our family and friends. It can often be hard for us to find the support we need, especially when the general marketing principles do not apply.
Our networking event is designed to give you the support and momentum you need to explore and build your business. We meet virtually, via Zoom, for 90-minute on a Friday lunchtime once a fortnight.
We've chosen Friday lunchtime because if you were working with a team, you'd probably be celebrating the end of your week by going out for lunch – and thats the feel we want to create. This is your chance to reflect on the week, share your progress with others who understand how momentous your accomplishments are, and glean new learning you can take with you into the weekend to start your Monday fresh and bright.
-------------------------------------------------------------------------
GUEST SPEAKERS
Each week aim to bring you the very best speakers on subjects that benefit you, the Expert Entrepreneur. Please visit http://theexperteconomy.co.uk/fridaynetworking/
-------------------------------------------------------------------------
REGISTER FOR THE EVENT
Simply sign up using this event page to let us know you are coming. If you'd like to receive notifications and updates via email for future events, please go to www.TheExpertEconomy.co.uk/FridayNetworking
Please also follow our Company Page on LinkedIn where you will be able to sign up for future events without signing up. https://www.linkedin.com/company/the-expert-economy/
-------------------------------------------------------------------------
JOIN THE EVENT: (Zoom Meeting)
Link: https://us02web.zoom.us/j/86985543912?pwd=L2ZxZWtVM3JXY3BVOHdDN3lld1hFdz09
Meeting ID: 869 8554 3912
Passcode: 372450
Doors open 12:25 UK for networking. Please aim to arrive by 12:30 UK.
-------------------------------------------------------------------------
EVENT FORMAT
12:25 - 12:35 - Breakout Session One. As you join the call you will be allocated to a breakout room so you can meet others while we're letting everyone in.
12:35 - 12:45 - Welcome!
12:45 - 12:55 - Breakout Session Two
12:55 - 13:15/20 Guest Speaker
13:15/20 - 13:20/35 - Breakout Session Three
13:30 -13:45 - Q&A with Guest Speaker or Pivotal Discussion / Teaching Moment
13:45 - 13: 55 - 2-minute pitches from two attendees
13:55 - 14:00 - News and updates. Close.
-------------------------------------------------------------------------
ABOUT YOUR HOST
Naomi is a LinkedIn Profile Expert who began her entrepreneurial career as a Life Coach in 2006. After making all the classic mistakes and writing her book Grassroots to Green Shoots about the lessons she learned, Naomi was determined to rectify her wrongs and master the art of winning new business as a solo entrepreneur.
Establishing TheProfile.Company, Naomi wrote LinkedIn Profiles for solo-entrepreneurs and quickly began to notice that not only did people tend to undersell themselves on their profile, but they were also missing vital business components that, if put in place, would dramatically change their results. Putting everything she had learned together; Naomi founded The Expert Economy.
Find on LinkedIn - https://www.linkedin.com/in/naomijohnsonuk
Organiser of Friday Networking with The Expert Economy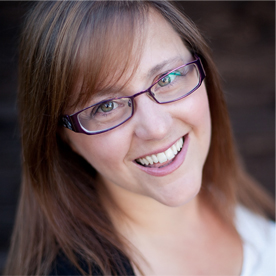 Naomi Johnson is the founder of TheProfile.Company, and is the author of 'What to Put on Your LinkedIn Profile' and 'Grassroots to Green Shoots', and her upcoming book The Expert Economy. For five years now, Naomi has been providing LinkedIn Profile Reviews to solo-entrepreneurs, owner-managed businesses and corporations and writing their LinkedIn Profiles for them.
Interviewing solo-entrepreneurs Naomi recognised that many of their journies were much like her early days of balancing marketing and sales with winning billable work. She also began to realise that many were investing heavily in marketing course but didn't how to apply traditional marketing principles they were learning - and understandably so - because traditional marketing principles do not apply to experts managed businesses. 
Wanting to support entrepreneur experts to succeed, Naomi developed an online training and coaching programme aimed at helping entrepreneurs to design their business in a way that allows them to win new business while doing what they love, because frankly, we don't have time to remain an expert in our own industry and then become a professional sales and marketing person. Nor will we love it.

The Expert Economy is about bringing together entrepreneur experts to share successes, discover new insights and mostly stay on track. Becoming an Entrepreneur Expert is no easy job. It requires a completely different mindset and a shift in how you approach paid work. It requires a community of people that can keep us on track to build the momentum needed to master the art of winning new sales while being our genuine self. 
If you want to learn how to have prospects to come to you pre-sold and ready to buy and make sales on of the most natural things you do, then join us. 
The world as we know it has changed dramatically and it is those who are able to command their own destiny, choose their own work assignments and ask for their fees, that will succeed. 

Our socials are free to attend. Everyone is welcome from those who are already established to those just getting started. We offer online training courses and one-to-one coaching. Our open sessions are 2.5 hours and will introduce you to the principles of The Expert Economy so you can decide for yourself if this is an approach you want to take building your business. 

To stay in touch with our events, why not join our MeetUp group. 

For more information and to enrol in one of our course, please go to TheExpertEconomy.co.uk