Twelve Angry Men & Mogul Mowgli - Book for one or both
About this event
Twelve Angry Men - screening begins at 7.00pm (doors from 6.30pm)
On the hottest day of the year (does that ring any bells?? a locked-in and increasingly fractious New York jury debate the fate of a young Hispanic boy charged with murder. At a time when divisiveness and racism seem to be on the rise, Sidney Lumet's 1957 debut - and masterpiece - has a lot to tell us about ingrained predjudice and the necessity for empathy. One of the best jury room dramas ever filmed, it's an utterly riveting experience - mostly due to the impeccable script but also to the pitch-perfect ensemble cast, amongst them Henry Fonda, championing the best of old Liberal American values in his white suit, and Lee J. Cobb in particular as an embittered bigot. Screening from a restored version of the film, with over half a century of debris and damage removed, the gorgeous monochrome photography will shine from the screen.
Full cinema experience complete with table service, Pearl & Dean ads, cartoons, intermission, ice-cream, and popcorn!
Relax in the Waterside Bar before and after either film.  
Mogul Mowgli - screening begins at 9.30pm
(stay on from 12 Angry Men or come at 9.15pm)
Wunderkind Riz Ahmed co-writes and stars in this intriguing examination of British-Asian identity. Seasoned rapper Zed is - at last - on the cusp of breakthrough success when he starts to feel the debilitating onset of a degenerative muscle disease. Director Bassam Tariq cleverly uses this auto-immune condition to explore the notion that many British-Asians feel confused by their own cultural traditions as well as by a Western culture which has trouble accepting them. His fast-paced and hugely vibrant debut feature blends realism, fantasy, dream sequences, comedy, horror and found footage to great effect, and Riz Ahmed is a marvel to behold.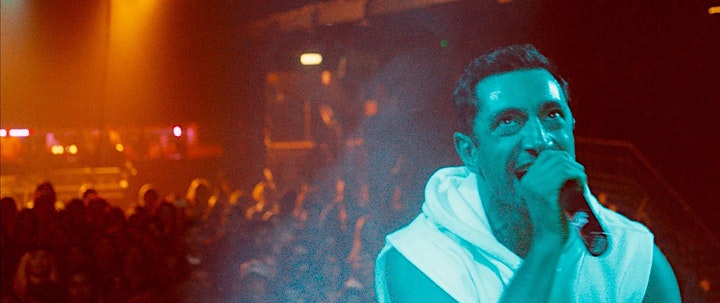 Organiser of Friday Night at the Movies