About this Event
How do you feel about returning to an office environment after a long period of home working through lockdown?
For four Fridays, from 31 July, we're gifting you the opportunity to come and co-work, (socially distanced of course!) to see how your mind and body find the experience of 'new normal'.
We understand after such a long time it may be strange to come back to an environment that is familiar, but at the same time different, with regards to the processes now in place to make MyWorkSpot a Covid secure environment.
Your safety is our top priority.
What to expect...
When... from 10am - 2.30pm - we plan to follow a loose timetable of:
10am - 12 noon - co-working
12 noon - facilitated chat to share how it feels to be back in an office environment (optional)
12.30pm - 2.30pm - co-working
2.30pm - check-in
Where... in the ground floor 'Maidenhead Room' around the large 'boardroom' table. Available seats are limited to 6, which enables at least 2 metres distance from each other.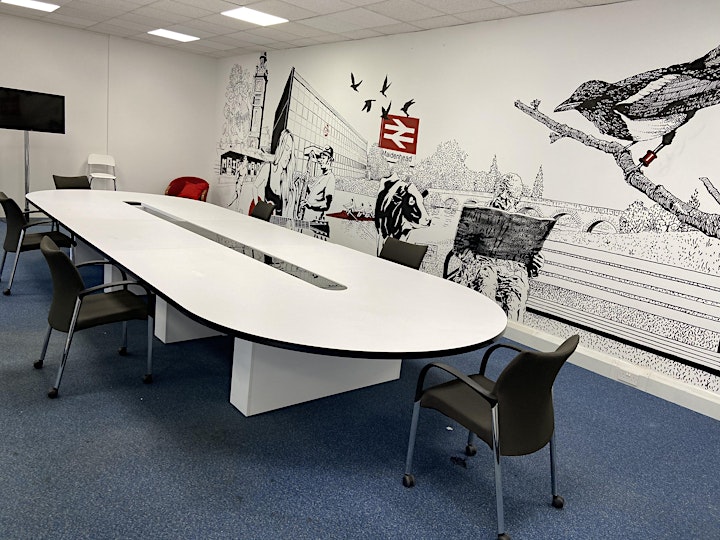 What to bring... in addition to what you need for work (laptop / charger / phone etc.), a few other things to consider are:
A mask - particularly if you are travelling on public transport or would like to pop to the shops where they are now mandatory to wear
A water bottle to refill if prefer to use your own and reduce 'touch points'
A packed lunch if don't want to pop out - the tuck shop is fully stocked for snacks
Who for... past, present and future members welcome
How to get here... our address is Clyde House, Reform Road, Maidenhead, SL6 8BY. We are a short walk from the town centre / train station and have bike racks to use.
Parking: There is limited parking on site however we have reserved 4 spaces at a charge of £5 for this event, available on a FIRST COME, FIRST SERVED basis. To check availability / book a parking space for this event please contact info@myworkspotuk.com.
Before you arrive...
Please familiarise yourself with our updated Health & Safety Policy so you know what to expect. This includes some of the new processes such as:
Checking your temperature on the scanner in recpetion on arrival (looks like an iPad on a stand - be wary, it can get quite addictive!)
Use hand sanistiser or come through to the Collaboration Cafe / Toilets to wash your hands (singing a song that lasts 20 seconds is optional).
During your time on site please regularly use sanitiser / wash your hands. Anti-bac wipes are readily available to wipe down any surfaces.
T&C's
Please book a space only if you fully intend to join us - although this is a no-charge session, places are specifically limited to ensure attendees feel safe if this is their first foray back to the work environment. We understand that the unexpected happens so if you have booked and can no longer make it please let info@myworkspotuk.com know as soon as you can.
Limit to one Friday booking per person to enable as many to benefit as possible