Location
Redmond Community Centre
Kayani Ave
Woodberry Down
London
N4 2HF
United Kingdom
Discover the magic of creating games! Learn how to create your very own tabletop game with the help of games industry professionals.
About this event
Following the launch of our "Do I Look Like A Gamer?" campaign, we've teamed up with campaign sponsors Rocksteady Studios (Batman: Arkham, Suicide Squad) and Splash Damage (Gears of War, Wolfenstein) to call for budding game designers to bring friends and family for a crash course in game design fundamentals.
It's often said that if you can design a tabletop game, you can design video games. We'll be taking you through the creative journey of designing your very own tabletop game, learning what it really takes to engage players of all ages and gaming experiences.
"Do I Look Like A Gamer?" Video Game Representation
The "Do I Look Like A Gamer?" aims to bring young people and aspiring games professionals from underrepresented backgrounds closer to the video game industry, empowering them to be a part of shaping its future.
The campaign was launched in February 2022 with a launch livestream where organisers Nigel and Tazziii explain their vision and what is to come:
What To Expect
Once you arrive at the Redmond Community Centre, you'll be welcomed by mayamada staff and get to meet other teams of game designers. We'll spend the afternoon designing tabletop games using card, dice, craft materials and buckets of creativity.
Attendees will be guided through brainstorming, design, prototyping and playtesting stages before presenting their games to some of the UK's biggest video game companies! This is an accessible way to learn about game design skills that are key to video game design.
And prizes will be on the offer for those with the best designed game. But we're not just giving prizes for the best overall design...our team will be looking out for characteristics that make the difference when it comes to making the biggest games in the world. Prizes for team working, creativity and clear player communication will be up for grabs, so come along and give it your best!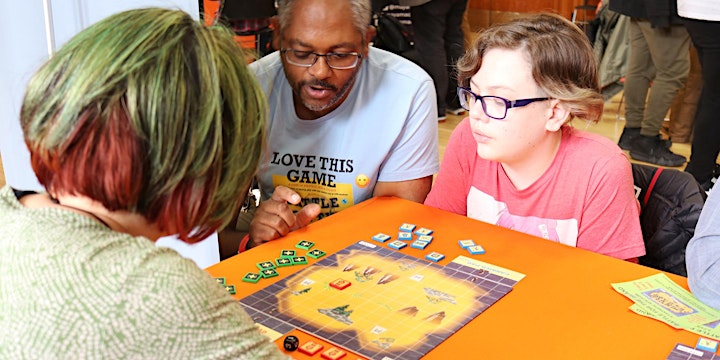 Who Is This Event For?
This is an event for young and aspiring designers of all ages to team up with friends and family members, working together to design their tabletop game with a fun design brief set by mayamada and Splash Damage. At the end of the event, game prototypes will be presented to a panel of judges from mayamada, Splash Damage and Rocksteady Studios.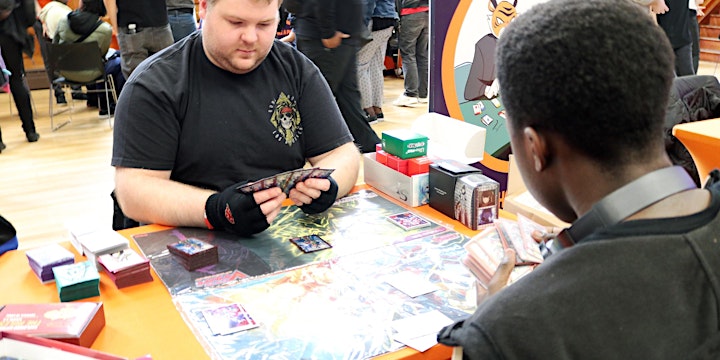 Getting To Redmond Community Centre
By Train: The Redmond Community Centre is in the heart of the local community and is located a short walk from Manor House Underground Station (Zone 2+3, Piccadilly Line): Kayani Avenue, Woodberry Down, N4 2HF.
By Bus: Manor House Station (Stops F, D, or AP) via buses 253, 254, 259 or 279.
By Car: There is limited parking available outside the venue. Please see local rules for Parking Zone G.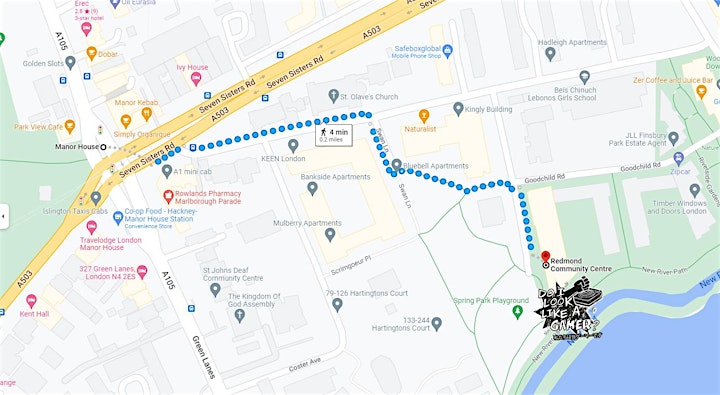 Thank You To Our Sponsors!
We're proud to have a number of organisation supporting the "Do I Look Like A Gamer?" campaign. A special thanks goes to our campaign sponsors, Splash Damage and Rocksteady Studios! Their support allows us to put on free events as part of the campaigns ensure that everyone can take part and get closer to the video games industry.
You can check out lookilikeagamer.com to find out more about the campaign today.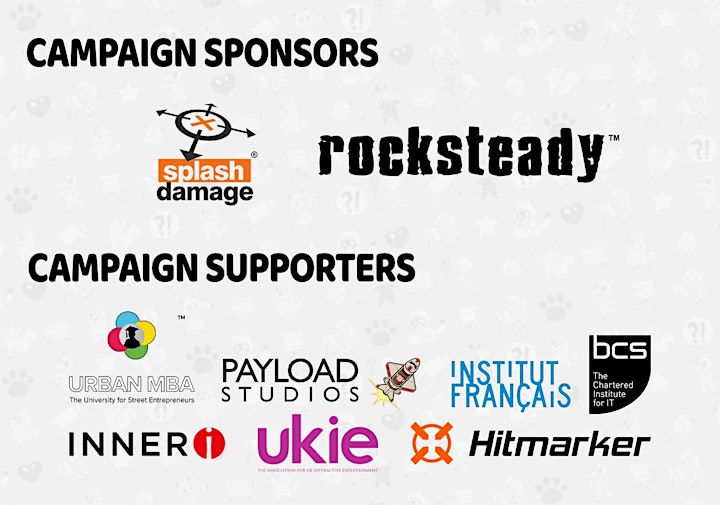 Frequently Asked Questions
Why only tabletop design?
We want to create an experience that is inclusive and accessible for people of all ages. Everyone is able to get into tabletop games where lengthy Dungeons & Dragons campaigns or a quick game of Uno. By focusing on low tech design principles, we are able to engage young people and parents while learning the key principles of game design whether you're working in Unreal Engine 5 or have a hand full of dice.
How many people can be in a team?
A team can be a minimum of 2 people to a maximum of 4 and made of young people, friends parents and guardians. We are creating an environment where everyone can take part and discover the process of game design.
I've never design a game before, can I still attend?
Of course! This event is designed to be an accessible entry point to the world of game design. So don't worry if you have never tried to design a game before, we'll be supporting you along with developers from some of the biggest video game companies in the country!
Is there an age limit for taking part?
There is no age limit to the event...in fact, we're encouraging young and aspiring designers to work together with older family members so all can learn the process of game design and leave with enough knowledge to support each other.
I work in games design, can I attend?
We would love to have your support! If you work in the games industry and would like to volunteer your time to support teams with their tabletop design, prototyping and testing, then get in touch with the campaign team via email: gamepad@mayamada.com.
What are your COVID-19 procedures?
We ask that all attendees make use of the hand sanitising station on entry to the venue. The Friends + Family Game Design Jam is a mask friendly event. While it is no longer mandatory to wear masks, we encourage attendees to consider others during the event
Our event team will be helping to keep workplaces clean to reduce the risk of infection. This means surface will be cleaned during breaks and as needed during the day.