Fritjof Capra and Pier Luigi Luisi Book Launch

Thursday, 1 May 2014 from 19:00 to 21:00 (BST)
Event Details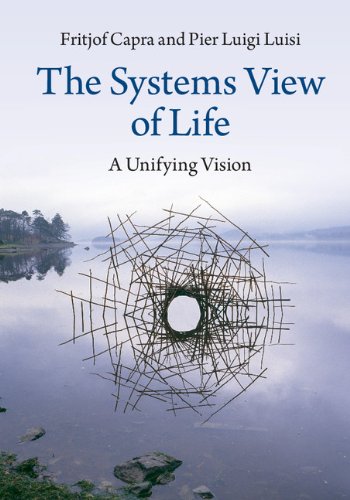 Over the past thirty years, a new systemic conception of life has emerged at the fore- front of science. New emphasis has been given to complexity, networks, and patterns of organization, leading to a novel kind of "systemic" thinking.
Taking a broad sweep through history and across scientific disciplines, the authors examine the appearance of key concepts such as dissipative structures, social networks, and a systemic understanding of evolution - and look at the implications of the systems view of life for healthcare, management, and our global ecological and economic crises.

Speakers:
Dr Fritjof Capra, Founder Director, Centre for Ecoliteracy
Prof Pier Luigi Luisi, Professor of Biochemistry, University of Rome
Chair: Sara Parkin, Founder Director, Forum for the Future
FRITJOF CAPRA is a founding director of the Center for Ecoliteracy in Berkeley, California, and serves on the faculty of Schumacher College (UK). He is a physicist and systems theorist, and has been engaged in a systematic examination of the philosophical and social implications of contemporary science for the past 35 years.
PIER LUIGI LUISI is Professor of Biochemistry at the University of Rome 3. He started his career at the Swiss Federal Institute of Technology in Zurich, Switzerland (ETHZ), where he became full professor of chemistry and initiated the interdisciplinary Cortona Weeks. His main research focuses on the experimental, theoretical, and philosophical aspects of the origin of life and the self-organisation of synthetic and natural systems.
SARA PARKIN is Founder Director of Forum for the Future. She designed the Forum Masters in Leadership for Sustainable Development course on which she still teaches. Sara continues to promote sustainability in the post school curriculum, and to work with engineers, innovation in economics, population, and governance. She is also Chair of the Richard Sandbrook Trust, and Advisory Board of Community Generation Fund.
This event is for people working in a broad range of professions:
- from economics and politics to sustainability, medicine, psychology and law.
(This is a ticketed event but Forum for the Future are providing free places to our Network Members)
When & Where

Colet House
151 Talgarth Road
W14 9DA London
United Kingdom


Thursday, 1 May 2014 from 19:00 to 21:00 (BST)
Add to my calendar
Fritjof Capra and Pier Luigi Luisi Book Launch