From Bradford to Bradford - a journey of culture creativity and place
Alumnus Andrew Dixon will reflect on how people and places find their vision and how to change the image of our cities through culture.
About this event
Andrew Dixon started his career as social secretary, rock music and theatre promoter at Bradford University. His journey of repositioning cities through culture has taken him across the UK from NewcastleGateshead, to Edinburgh and Hull to Coventry. From promoting Dire Straits at the University to commissioning the Angel of the North, bidding for the World Cup and transforming the tourism economies of cities he finds himself back in Bradford - as the city bids to become UK City of Culture 2025. His talk will look at how people and places find their vision, how taking risks can make a difference and how it is possible to change the image of our cities.
About Andrew Dixon, BSc Managerial Sciences 1981
A graduate of Bradford's Management Centre Andrew was best known in Bradford for his years as university rock promoter bringing artists such as Dire Straits, Annie Lennox and Elvis Costello to Bradford and writing shows for the Theatre in The Mill. He then worked with Major Road Theatre Company before moving to Hull as the county's first arts officer.
He is now one the UK's leading cultural place consultants having worked for 20 years in the North East as CEO of Northern Arts, Executive Director for Arts Council England and CEO of NewcastleGateshead Initiative. He has worked with over 80 local authorities, across the UK as well as 12 Universities and various LEPs, and development agencies.
Andrew's Company - Culture Creativity Place www.andrewdixon.org specialises in place based cultural development and partnerships. He advised and led on successful bids for Hull 2017, Coventry 2021 UK City of Culture, Leeds 2023 and York's UNESCO status.
As Chief Executive of Northern Arts, Andrew was responsible for the £250 million Case for Capital, raising resources and helping implement projects such as The Sage Gateshead, Baltic, Theatre by the Lake and iconic public art such as the Angel of the North. As Chief Executive of NewcastleGateshead Initiative, the public private sector partnership, he helped the repositioning of the city for culture and tourism initiating the successful tourism and hotel growth strategies.
He was Programme Director for the World Summit on Arts and Culture attracting 80 countries to Gateshead in 2006 and was the founding Chief Executive of Creative Scotland introducing place-based investment in Scotland and acting as an adviser to the Scottish Government Town Centre Review.
He has an honorary doctorate from The University of Northumbria and is a Visiting Professor at Coventry University and Warwick Business School. He has spoken widely on cultural policy, tourism and the arts including in Ireland, Australia, Sweden, Turkey, USA, Hong Kong, Sierra Leone and South Africa and has recently worked in Portugal and Saudi Arabia advising on cultural events and evaluation.
He has been back in Bradford advising the city on cultural policy, tourism and its bid for UK City of Culture in 2025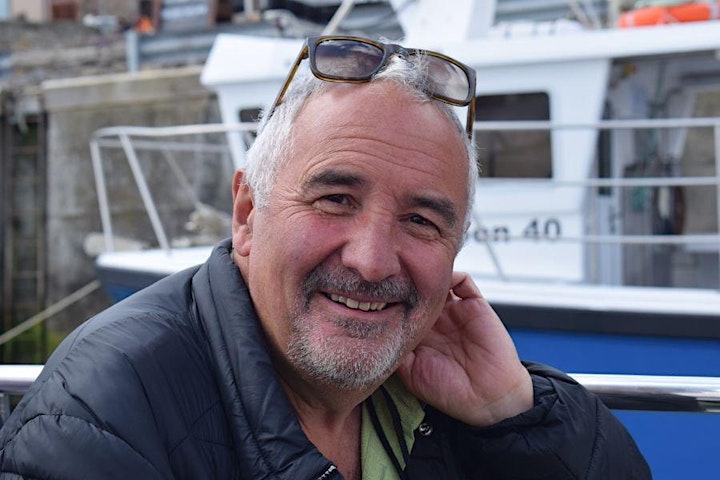 About BASS events:
The Bradford Alumni Speaker Series features inspiring and stimulating talks from distinguished alumni. These talks give you direct access to their thoughts, ideas, and experiences.
Organiser of From Bradford to Bradford - a journey of culture creativity and place