From Glasgow to Saturn's Issue 46 launch party, with readings from our contributors. Free to attend!
About this event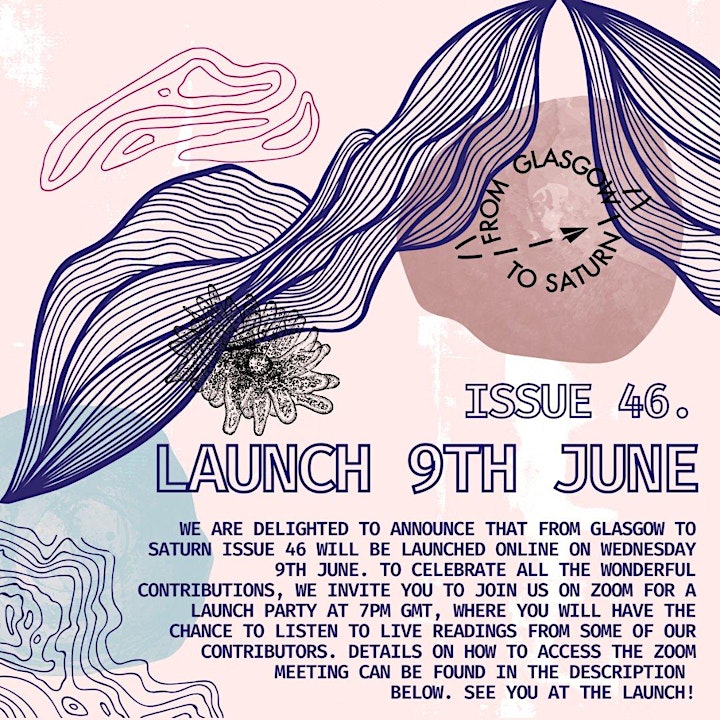 After a long old year we are so glad to be able to launch Issue 46 of From Glasgow to Saturn!
Please join us on Zoom for an evening of readings, where we will celebrate our contributors and their work. Tickets are free bookable through Eventbrite, and a Zoom link will be released on the day.
Looking forward to seeing you there!
Organiser of ~*~*~*~ From Glasgow to Saturn ~*~*~*~ Issue 46 launch party! ~*~*~*~