Description
Practical training to ensure outstanding teaching and learning in the classroom

Outstanding teaching is delivered through outstanding performances, not by poring over Ofsted criteria. Paul Dix - an Ofsted commended, award-winning trainer and former teacher - cuts through the jargon to the heart of the teaching performance.

Learn and develop the habits, rituals and routines of highly successful teachers. This is a practical and active course with strategies and plans to take away and use tomorrow.

This course will help you to:
Take risks and try a more active and engaging style of teaching

Drastically improve Ofsted/HMI and internal teaching assessments

Refine your teaching 'performance'

Use the first five minutes to fully engage students

Stretch and challenge all your learners

Fully integrate independent self-organised groups into your teaching

Structure learning and raise expectations to raise achievement

Manage active and collaborative learning

Plan for differing ability levels

Establish assessment for learning at the task level

Who should attend?
This course is suitable for teachers of Key stage 2-5
Teachers from primary, secondary, special schools and PRUs

Learning support and teaching assistants

Learning mentors

Headteachers and school governors

Teachers and lecturers from FE

Newly qualified teachers, PGCE and GTP students

About your trainer:
Paul Dix is lead trainer for Pivotal Education. Paul is a columnist for numerous education publications including Teach Primary and Teach Nursery magazines. He is a leading writer for Pearson/Longman with five published titles and has presented evidence to the Education Select Committee on behaviour and discipline.
Paul won a National Training Award in 2009 and a Royal Television Society Award in 2011. Paul is a trainer with an exceptional reputation for designing, implementing and sustaining transformational change in schools.

Testimonials from attendees of Paul's recent Guardian seminar:
"Fantastic"
"Enlightening"
"Dynamic"
"A very enthusiastic and knowledgeable professional development presenter"
"He was enthusiastic, passionate, easy to listen to and incredibly knowledgeable"

Guardian Teacher Network member discount
Guardian Teacher Network members receive a 20% discount on the standard delegate rate. If you are not already a member, click here to sign up - it's quick, simple and absolutely free of charge.

Please note that we are unable to accept offline payments, except for group bookings of more than eight delegates where a booking fee applies. A non-refundable booking fee of £25 per booking (not per delegate) will be payable for offline bookings. Invoices must be paid within 14 days of issue or by 7 days from the date of the seminar, if payment is not received booked places will be released.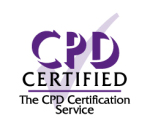 Organizer of From good to outstanding teaching

For more information, call 0203 353 4059 or email seminars@guardian.co.uk.