Description
Introduction:
After a short summer break the YES Group is back with not one but THREE incredible speakers for our themed event 'From Ideas to Reality and Beyond'
Our speakers have been chosen for their remarkable stories of following their passions and turning their dreams into reality so you can learn how to do the same in your own life. Our headline speaker Ben Ivey, known as the Fulfilment Artist, is here to give an engaging talk about how you can be both successful and fulfilled.
If you want to learn how to turn your ideas and dreams into reality, both in business and life, then this is a must attend event!
See you at the front!
Dan J. Gregory
YES Group Chair
HEADLINE SPEAKER:
Ben Ivey - 'Overcoming Repetitive Negative Thinking Patterns'
Ben Ivey is known as 'The Fulfilment Artist'. He is an international Speaker leading transformation change in Shanghai, China and regularly speaks all over the world. He recently spoke at both the YES Group in London and Cardiff, now we are delighted that he is coming to Bristol!
Ben specialises in working with successful people around the globe that despite all they have achieved feel isolated, lost and depressed.
In his YES group talk: "Overcoming repetitive negative patterns in life" you will understand why many people at the top of their career or business become lost and unfulfilled; as well as exploring how to overcome these negative behaviours to live a truly fulfilled life.
His talk will involve some exercises for you to understand what you value most, your own thought patterns and to explore your own identity.
Key takeaways:
Understand why people despite their success become lonely, lost and depressed

Learn how to identify and remove negative patterns such as self-sabotage

Understand why applying the power of identity helps create alignment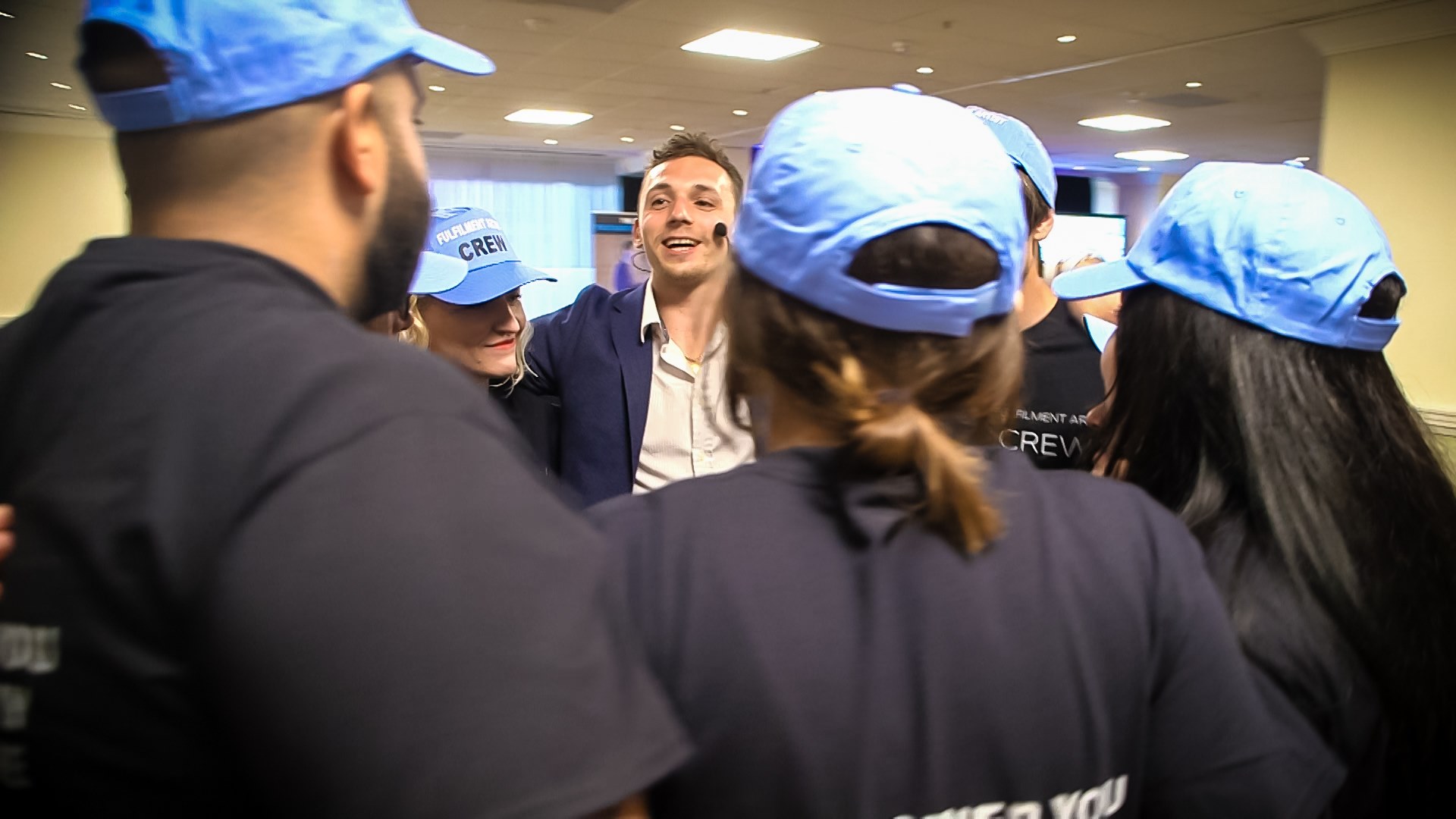 Ben's Story
When Ben started on this journey, he was perhaps in a similar position that many business owners face. Despite owning his own business and working with his international team, he was feeling lost and unfulfilled. Feeling like his life was lacking meaning, he began on a destructive path of self-sabotage, distracted from business objectives and damaged many of his personal relationships.
Too soon after, he lost his father to suicide, which turned his life full tilt. He passed on his business to a new CEO to focus on the unanswered question. How do you live a fulfilled life? He began his research and education travelling the globe to understand what it takes for people to be truly fulfilled in life. So that one day, he could help people not only like himself but also like his father.
Through Ben's experiences he has developed his own framework for why people go down destructive paths, how to create a life of fulfilment and now trains other Fulfilment Artist's to help even more people around the world.
Ben is a Strategic Intervention Coach and the Lead Facilitator for Zero Suicide Systems Nu-Rekall. His events led by his Fulfilment Artist trainers are now regularly held internationally, working with senior leadership teams of large companies such as Maersk, Alibaba and Coca Cola. He recently gave a talk in Chinese at the TEDx conference in China.
BOOK YOUR TICKETS NOW!
---
Keri Andriana - 'From Redundancy to Fashion Icon'
Keri Andriana, founder of Amschela, is an award winning fashion entrepreneur who was named on Bristol's Cool List 2019!

After being made redundant from her career in law, Keri began to follow her passion by learning how to make handbags by watching tutorials on YouTube.
Despite previously having a lack of technical expertise and formal design training, Keri set about learning her craft from the ground up and within a few months had produced 15 bags, enough to launch her first collection!
Since launching in Amschela in 2017 Keri's bags have become a celebrity favourite having been featured at London Fashion Week and within Vogue, Tatler, Vanity Fair and GQ magazines!
Having followed her dreams, Keri is now regarded as one of Britain's top new fashion designers.
Keri's special guest session will take the form of an on-stage interview hosted by our very own Dan J. Gregory, where we will dive into how Keri transformed her passion into a thriving business!
We will discuss how to:
Turn your life passions into your personal successes

Develop an inspiring vision that drives you forward

Get your ideas off the ground (even when you don't feel qualified)

Overcome your challenges and fears

Build a sought after brand
BOOK YOUR TICKETS NOW!
---
Helena Hills - 'Normal is Boring: How to l

ive a fun, vibrant life whilst turning your dreams into reality'
Helena is co-founder of TrueStart Coffee - an award winning Bristol based entrepreneur and she is recognised as one of the Top 100 most influential Women in the West!

Helena started TrueStart with her husband to prove a point; that you can take the path less travelled and build an awesome brand that makes people feel wild for life, without compromising on ethics, people or the planet.
TrueStart a Bristol-based startup and one of the fastest growing young drinks brands in the UK, stocked in the best bars, cafes and retailers across the UK including Wholefoods, Harvey Nicholas, David Lloyd Health Clubs, Ocado and many more.
TrueStart like to challenge how things are done, and her vision for TrueStart is for it to become the number one coffee choice for her generation, with products that win you over with not only with uniquely incredible taste, but their energy, ethics and provenance too.
Helena is an entrepreneur, triathlete, festival goer, proud mother of new baby Leo and 'mum' to two Bengals, showing how you really can have it all!
Helena Hills will be bringing her trade mark energy and positive attitude to the YES Group stage to share her inspiring story of how she has transformed her dreams into reality.
You will discover how to:
Tap into the power of intuition to create a life and business you love

Cultivate a winning mindset

Ensure that your ethics are infused in everything you do

Maximise your energy for lasting performance

Be fearless in going beyond the 'norm'
BOOK YOUR TICKETS NOW!


---


Event Timings
6.30 - 7.00pm: Registration, networking & complimentary refreshments
7.00 - 7.15pm: Welcome & Introductions
7.15 - 8.00pm: Helena Hills - 'Normal is Boring: How to live a fun, vibrant life whilst turning your dreams into reality'
8.00 - 8.45pm: Keri Andriana - 'From Redundancy to Fashion Icon'
8.45 - 9.00pm: Break, Complimentary Refreshments & Networking
9.00 - 9.45pm: Ben Ivey - Overcoming Repetitive Negative Thought Patterns
9.45 - 10.00pm: Raffle & Close
BOOK YOUR TICKETS NOW!
Disclaimer
YES Bristol, Yes Group Bristol takes no responsibility for offers or claims made either by speakers or donors.
Photography and Video Recording
The event may be photographed and filmed for Yes Group Bristol website, Facebook page and other promotions. If you do not wish to appear please make your wishes known on arrival. Thank you.
Charity
While you are helping yourself you will be helping the underpriviledged in Bristol and HIV orphans in Kenya via our partnerships with The Matthew Tree Project and Challenge Africa.
All proceeds after costs are donated.