From Ideas To Reality - Getting Help With Product Development
Location
The Manufacturing Technology Centre
Pilot Way
Coventry
CV7 9RD
United Kingdom
Description
A one day event looking at the journey involved in making ideas a reality. The Innovative Product Support Service (IPSS) project, part-funded by the European Regional Development Fund (ERDF) and Coventry University invite you to attend the free to attend event to find out more about the funded support programmes available to SMEs in the West Midlands. There are also workshops for attendees to participate in and all delegates are also invited to tour the Manufacturing and Technology Centre in Coventry.
The event is to be chaired by David Wright.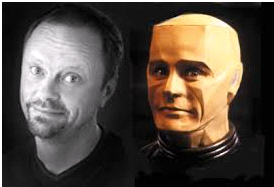 Guest Speaker
TV Presenter of 'Scrap Heap Challenge' and 'How Do They Do That?', Robert Llewellyn, will be delivering a talk on science and technology.
Programme:
09:00 - 09:30 Registrations and Coffee
09:30 - 09:40 Welcome by Coventry University
09:40 - 10:10 Guest Speaker - Robert Llewellyn to talk on innovation: "Engineers see problems as opportunities"
10:10 - 10:30 Introduction to IP: Brian More
10:30 - 10:50 Intellectual Property offer services - David Hopkins Business Engagement Manager
10:50 - 11:10 Tea/Coffee Break
11:10 -11:20 Tax Research and Development Funding Talk - Mark Evans, Coventry University Funding Talk - Michael Knight
11:20 - 11:40 Workshop session 1:
Sign up clinics - Funding Opportunities, Brian More and IPR Team
Workshop/Surgery - New Product Development, Michael Knight IPSS, Judy Lambourne Innovation Networks
11:40 - 12:00 Workshop session 2
Workshop/Surgery - New Product Development, Michael Knight IPSS, Judy Lambourne Innovation Networks
Sign up clinics - Funding Opportunities, Brian More and IPR Team
12:00 - 12:10 MTC Talk - Steve Statham
12:00 - 12:50 Tour of MTC
12:50 onwards Lunch and Networking