Description
African Diaspora and Development Day (AD3) is now in its 18th year, with a reputation as the most prestigious event that brings together African Diasporas living in the UK. It also serves as a platform for networking and sharing of knowledge, information and best practice, with UK, African and other multi-lateral policymakers.

AD3 2018's theme will be exploring the question 'From locally known to global brands – Where are all the global African brands?' To gain answers to this question we will hear from 3 industry experts share their experience and knowledge about:
- Branding of African goods and services
- Scalability of African businesses
- Longevity of African industry – dealing with Founder's syndrome
AFFORD would like to invite you to attend, benefit from our experienced speakers and network with like minded people.
Ade Daramy- Chair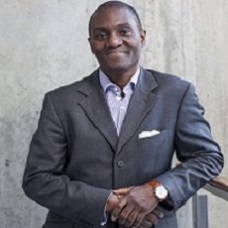 Ade Daramy is current chairman of trustees at AFFORD and works for the British government in a media advisory role. Ade has over 35 years experience working in broadcast and print journalism. He has worked as editor for Journal of Sierra Leone Studies, Editor in Chief for Promota Africa magazine, radio and TV broadcaster for BBC World Service and works as a consultant on African Diaspora affairs. Ade was educated in both Sierra Leone and the UK and is the founder member of the Sierra Leone Diaspora Network and the Sierra Leone- UK Diaspora Ebola Response Taskforce (SLUKDERT).
Henry Thompson- Scalability of African businesses, key challenges & opportunities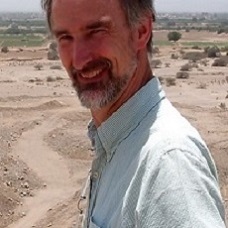 Henry Thompson is the project consultant for the Africa programme at Chatham House. Prior to this, Henry managed a DFID-funded rural development and research programme in Namibia; he then worked for JICA for four years covering Africa from London. During this time, his two main areas of expertise were developed: rural development in Angola, and humanitarian mine action. Henry subsequently worked in the Angola business unit of BP as a community affairs advisor.
Henry started out in rural development, promoting and applying the sustainable and equitable use of natural resources in arid and semi arid regions. In the 80's he worked on commercial irrigation projects in the Arabian Gulf, but moved to examine desert ecology in the Negev. Henry's cornerstone Africa experience has been in managing a unit in north east Nigeria for IUCN.
Rubelyn Alcantara- Scalability of African businesses, key challenges & opportunities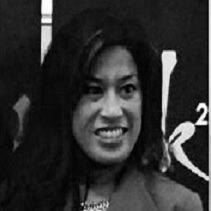 Rubelyn Alcantara currently works as an MBA-advisor for London based investment management firm Usuhiano Capital. For the past 7 years, Ruby has been leading start-ups/projects either in or focused on Africa's growth in a variety of sectors including renewable energy, agriculture, fintech, education, health and media/publishing. She has played a lead role in companies that have benefited from commercial, impact and/or hybrid investment and as such she's passionate to ensure that projects and entrepreneurs can get the support they need to hit that critical trajectory for growth and ensuring their investors are rewarded.
Rubelyn has lived and worked across Africa including Tanzania, Nigeria, Madagascar, South Africa, Cameroon, Uganda, Egypt, and Kenya. Most recently she was the Chief Marketing Officer at Homestrings Ltd, later known as Movement Capital, being part of the team that raised $25 million USD for 35 deals in 12 countries across Africa. Ruby holds an MBA from IE Business School (Spain), a BA in Communications and Political Science from Simon Fraser University (Canada) and a Diploma in Broadcast Journalism from Columbia Academy (Canada).

Pumela Salela- Branding of South Africa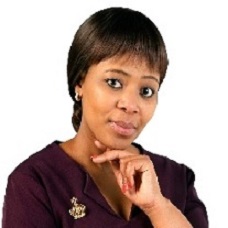 Pumela Salela is the current head of Brand South Africa in the UK- the custodian of the South Africa country brand. Her role is to market South Africa in the UK and attract foreign direct investment into South Africa. Prior to serving in this role, Pumela was the Chief Director for Economic Policy Development and Planning at the Department of Economic Development in South Africa.
Ms Salela holds various consultancy and advisory positions for a variety of organisations including: board member of the Global Sourcing Council, ambassador for Sustainable and Socially Responsible Outsourcing in Africa, Executive Committee member of the Tri-Sister City Alliance, advisory council member of the World BPO Forum and works as a BPO/ITes Consultant for the World Bank.

Paul Asquith- Reaching and understanding communities – IOM Rwanda mapping project'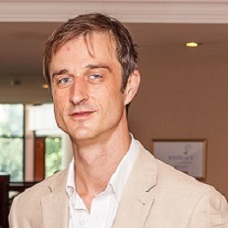 Paul Asquith currently works as Engagement and Policy manager for AFFORD. Since 2012 Paul has helped develop and coordinate ADEPT, a network of African diaspora groups based in 30 European states that are active in development across a range of sectors in 54 African states.
Paul has 20 years' experience of managing community development and public health projects, and conducting research in Africa, Europe, and the UK. For ten years Paul commissioned and managed specialist public health and treatment services in London for vulnerable groups including drug and alcohol users and sex-workers, with a particular focus on HIV and TB prevention. Paul is also a Research Associate at the Centre of African Studies, SOAS, University of London, where his research interests include: diasporas, migration, development, culture, health, and migrant communities; Islamic models of development in North Africa and the Horn; and Islamic education and development in Ethiopia.

*The event will start at 3:30PM sharp. Please get there for 3:00PM to go through security and registration.