From Mangrove Nine To Guerrilla: A Community Dialogue On Representation Of...
Description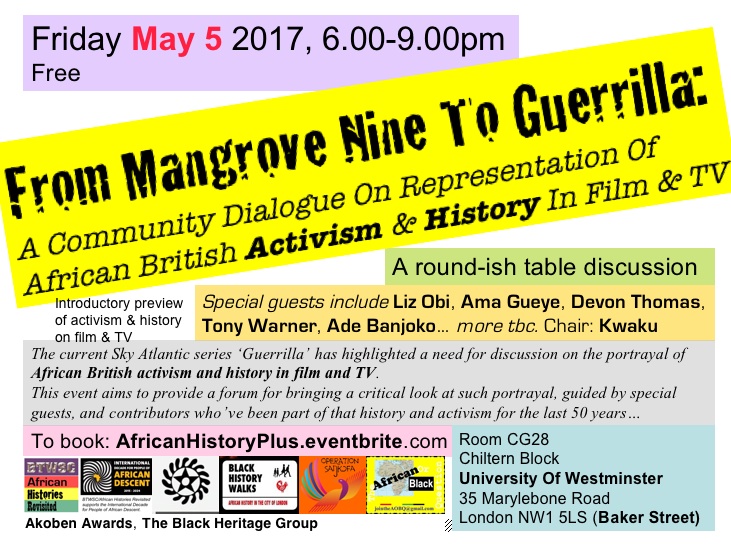 The current Sky Atlantic series 'Guerrilla' has highlighted a need for discussion on the portrayal of African British activism and history in film and TV.
This event aims to provide a forum for bringing a critical look at such portrayal, guided by special guests, and contributors who've been part of that history and activism for the last 50 years…

We look back at some of the TV and film portrayal of the African British experience, and what are some of the history and portrayal that the African community would like to see on TV and/or film.

Not to be missed! More special guests to be confirm.

Organised by BTWSC/African Histories Revisited in association with The Black Heritage Group, Parents Action And Resource Centre, Operation Sankofa, TAOBQ (The African Or Black Question), and Black Hitory Walks.