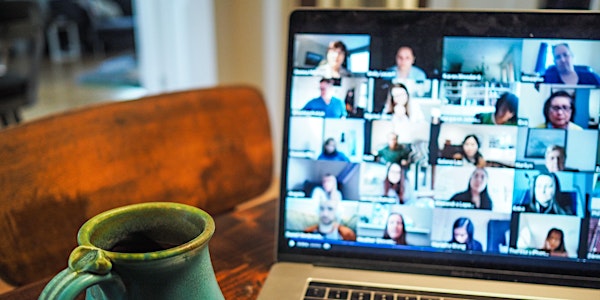 From Public Speaking to Online Speaking: Communicate Masterfully Amid Crisi...
Description
Did you ever imagine that the most defining factors of your life and work one day would be : online, remote, isolated, distanced, global crisis?
Yet, the above aren't the biggest challenge we face. Our big challenge today is - how will we enable, build and enhance human connection?
Whether you're a manager or a business owner, you face the Herculean task of having to persuade, engage, influence, motivate and inspire the people you work with, the people you work for.
'Strategic' is the key word of this seminar. The game is the same, but the rules have changed. How you engage, how you communicate and how you translate your intention to words to behaviours to actions, requires strategic planning and foresight, for you to not only ride out this storm but build meaningful relationships in the new future ahead.
During this seminar, you will deep dive into key insights on:
How will you persuade, influence and inspire when speaking online?
How will you communicate critical sensitive discussions to your team, customers and clients, while working remotely during crisis?
How will you communicate your values and vision with authenticity and authority?
Using unique integrative strategies based on neuroscience, behavioral sciences, storytelling, public speaking and change, this will be a highly engaging seminar. Come with an open curious mind and be ready to challenge yourself and challenge each other to develop further. You will learn and practice how to transform your intention to idea to story to communication to impact exponentially.
------------------
About the speaker:
TEDx award-winning Sangbreeta Moitra is a leading expert advisor, strategist, trainer and speaker on transforming powerful communication, behaviour change, brand presence and building strong meaningful relationships with your customers and clients.
Passionate about public speaking from a young age, Sangbreeta competed in hundreds of competitions in debating, storytelling, pitching, and public speaking from the age of five, which taught her how to read, engage with and connect powerfully with the 'silent observers'. Alongside her TEDx award, she has received Dutch and European public speaking awards, been featured in The Huffington Post and Financial Express, and spoken alongside politicians such as Erna Solberg and Annemarie Jorritsma.
Her trusted clients include Nike, Booking, Shell, Tommy Hilfiger, ING Bank, NN Group among many others; speaking and training across the UK, The Netherlands, India, Japan, South Korea, China, Austria and Norway.
With a background in neurobiology and neuroscience, Sangbreeta worked in global project management for several years before branching out with her advisory, speaking and seminars on behaviour change. She currently lives in Amsterdam and in her spare time mentors startups, scaleups and leaders in The Netherlands.
To know more, watch her TEDx talk Transform Your Presence and connect with her on LinkedIn.
---------------