Description
Are you frustrated, fed up and yet SO EAGER to get your biz off the ground once and for all?
Are you ready to BREAKTHROUGH your INNER GLASS CEILING?
Are you ready to go from struggling startup to CONSISTENT £5K months in your service-based business?
If you've been feeling frustrated in your biz, going round in circles or feeling held back by your inner-blocks, battling with a lack of clarity and confidence on your next step to make more money and attract clients, then get ready to transform your biz and take it to its next level!
Whether you're just setting up your business or struggling to get your start-up biz off the ground, this bespoke transformational workshop will give you the framework, the tools and the experience of high-level transformational coaching fused with cutting edge tools and techniques EFT (Emotional Freedom techniques) and NLP (Neuro-Linguistic Programming) to successfully launch it and make consistent £5K months.
In this intimate and truly TRANSFORMATIONAL luxury weekend intensive, you'll:
> Tap into your unique powerful VISION
As an aspiring female entrepreneur, you must have a specific and crystal clear vision to inspire you and give you the focus, direction, passion and purpose to create the business and lifestyle of your dreams.
> Create your personalised Roadmap: Map out your Milestones
See how possible your Vision is by creating your step-by-step Roadmap to bring your personal and professional vision to life.
> Discover your Unique Super Power
Get super clear on your most profitable gifts and the purpose of your business (the specific problem you solve and for whom) using my Unique Super Power Formula.
> Create a Customised Business Model that fits you to make consistent £5K months, using my Bespoke Business Model Blueprint
Every business needs a business model. Discover how you can make the money you want doing what you love and do best by creating a customised Business Model that fits you, using my Bespoke Business Model Blueprint to make selling your services and hitting your £5K months easy.
> Money Mindset Makeover to breathrough your Inner Glass Ceiling
Discover and experience the power of EFT (Emotional Freedom Techniques) and with this cutting edge mind-body tool, you'll learn and experience how to tap into your subconsious, identify and clear out the specific blocks that have held you back and cultivate the beliefs that will help you reach your goals with ease.
> You'll also receive a private one-on-one 45-min Skype Coaching or EFT session with me, following the One-Day Intensive and a welcome packet to fill out to customise your experience ahead of the day.
Lunch and refreshments are all included throughout the day.
Limited to 10 spaces only, so you can enjoy the fullest experience and get personalised transformational coaching, mentoring and energy healing from me at the beautiful Richmond Hill Hotel (below).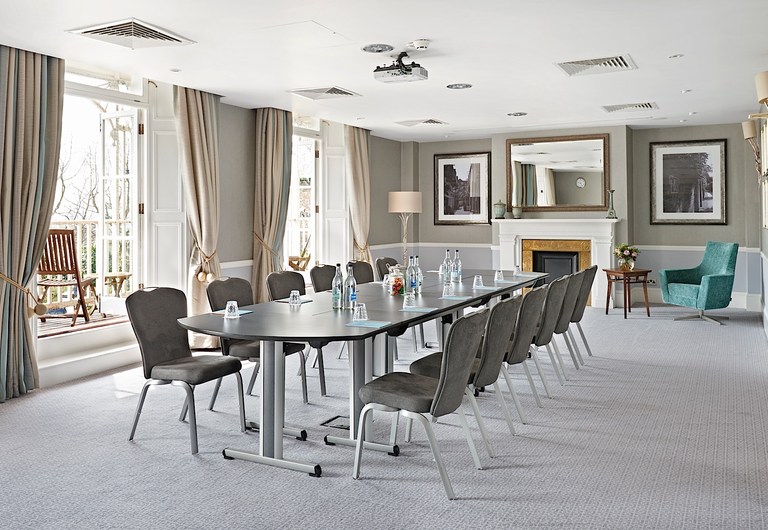 Here are just a few of some testimonials from people on my previous workshops:
"Chloé is a fantastic teacher and very inspiring." – Alex, from Re-Think Yourself With A Mental Makeover workshop
"Chloé is a great teacher. She makes you feel at ease and guides you through each part of the course and explains in great detail. I enjoyed the content a lot. It was very thought provoking and I had so many insights." – Yasmin, from Re-Think Yourself With A Mental Makeover workshop
"Chloé – amazing! Thank you." – Magdalena, from Re-Think Yourself With A Mental Makeover workshop
"The workshop was full of amazing tools and practices to take away and implement immeditately." – Marie, student from Re-Think Yourself With A Mental Makeover workshop
"The opportunities to coach and be coached were excellent and it was good to try out the models," – Laurence, from Life-Coach GROW workshop
"Chloé is an excellent and encouraging teacher. There were plenty of opportunities to share ideas and experiences – we learned so much from each other." – Sara, student from Life-Coach GROW workshop
Organiser of From Start-up to Consistent £5K Months: Luxury 2-Day Transformational Coaching Intensive for Aspiring Female Entrepreneurs
Chloé Gold is a Business and Empowerment Coach for female entrepreneurs and is Founder of Sassy Startup and Sassy & Successful, transformational Business Coaching programmes helping women successfully launch and scale their businesses.
In her signature programmes she fuses dynamic coaching techniques and cutting edge mind/body tools EFT (Emotional Freedom Techniques) and NLP to help women breakthrough through their inner blocks and subconscious resistance to success, as well providing the framework for women to create a successful business and lifestyle that are in true alignment with who they are and what they value most. 
As a former journalist, Chloé interviewed hundreds of successful entrepreneurs, including Robert Kyosaki, Deborah Meaden, James Caan and many other influential leaders and CEOs of global luxury brands discovering their secrets to success. She has written for and been featured in Natural Health, Start Your Business, Spirit and Destiny and the Financial Times.  
www.chloegold.com