Event Information
Location
People's History Museum
Left Bank
Manchester
M3 3ER
United Kingdom
Description
Southern Voices has created an exhibition, From the Shadows of War and Empire: perspectives of colonised people on World War One; and the launch event will take place on Friday 24 June 2016 at the People's History Museum (PHM).

The exhibition will then be open to the public from Saturday 25 June - Sunday 17 July 2016 at PHM.

2014 marked 100 years since the start of World War One (WW1). This was the first global conflict, with war between the European Empires drawing in well over 100 countries.
The exhibition examines the involvement of the British colonies (India, West Indies, Nigeria, and East Africa) in WW1 and the impact the war had on those countries including European imperialism. It illustrates the devastating losses on the colonies' own 'home fronts', and the subsequent development of the independence movements.

The aim of our exhibition is to offer an objective and balanced account of the war and its impact on colonised people in the Global South than is currently communicated or known.
We are keen to engage with schools (in particular Year 9 groups) and community/youth groups in Greater Manchester; and would welcome the opportunity to deliver free, interactive workshop sessions with school groups during the academic year 2016-17.
If you are interested in our school or community sessions, contact Kirit Patel, Project Co-ordinator
kirit@southernvoicesuk.org.uk or 07543 691 632
Southern Voices, a Manchester based voluntary organisation, is committed to making the perspectives of Southern people heard and visible on issues of global concern, justice and equity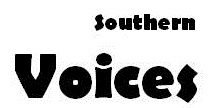 ---


Date and time
Location
People's History Museum
Left Bank
Manchester
M3 3ER
United Kingdom