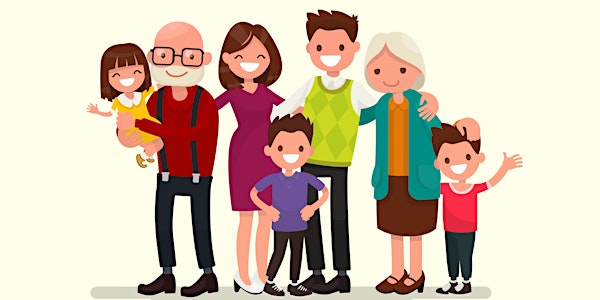 From Theory to Practice: Bringing Solution Focused to Life
Location
JobServe Community Stadium
United Way
Colchester
CO4 5UP
United Kingdom
Sales Have Ended
Ticket sales have ended
Unfortunately tickets are no longer available for this event. If you would like to be notified of similar future events please email us at esca.scf@essex.gov.uk
Master Solution Focused skills in your practice!
About this event
Essex County Councils Essex Social Care Academy (ESCA) and the Divisional Based Intervention Team (DBIT) are delighted to invite you to our third national conference on Solution Focused Practice.
This event will focus on learning to master Solution Focused skills in your practice.
There is something for everyone who wants to bring Solution Focused to life in their own work!
We are delighted to be joined by the world renowned Elliott Connie who is flying in from the United States for this event to provide a keynote speech! 
The day will also include insights from families who have been supported by the Solution Focused approach as well as your choice of 2 of the following workshops:
Solution Focused Practice in Adult Services - Delivered by Steve Myers
This workshop is for those practitioners who are curious about how SFP can be brought into their work with adults
Lyn Romeo, the Chief Social Worker for Adults, has supported strengths-based practice and SFP can be seen as fitting this
We will puzzle together about how SFP can be used in your work with mental health, disability, older age and end of life
Childhood Trauma, Shame and the Solutions Focused Antidote - Delivered by Mary Meredith
The link between trauma and shame
Why shame-based children can present in school as 'challenging'
How solution focused coaching can reduce shame and transform behaviour
Solution Focused Supervision: A Different Approach to Promote Meaningful Reflective Conversations in Supervision - Delivered by Loredana Grigore and Allegra Harrison
Reveal possibilities for how to move forward effectively in complex situations
Promote understanding of strengths, worries, and complexities in cases, also in supervisee's processing of these within a safe and supportive structure
Boost supervisees' confidence by highlighting skills and what they're already doing well, as well as opening up pathways for desired development
Building on Solution Focused Knowledge - Advanced Workshop - Delivered by Luke Goldie-McSorley and Paul Wiggins
Practice, learning and thinking for practitioners with an understanding of SF
From the frontline of practice: a workshop to support SF practice going to the next level – including live role play!
An open forum of hope discussion; a chance to discuss, share and expand anything you have encountered utilising the approach, especially successes
Organisational Management: Shifting toward a Solution Focussed perspective - Delivered by Sue Lancaster and Laura Davis
Shift (a culture) of thinking; from causes to future opportunities
Strengthen employee engagement and involvement, and promote synergy across the organisational context
Promote good solutions
Solution Focused for Beginners – A Solution Focus World - Delivered by Felix Frimpong and Thamina Khanum
Promotes useful, friendly and comprehensive guides to having solution building conversations with clients of all ages
Demonstrate how solution focus enables children and their families to use their own internal resources for growth and development in their own environment
Helpful ways to focus on what clients want to achieve rather than on the problem
Solution Focused Practice with Families of Children Living with Learning Disabilities and Additional Needs - Delivered by Greg Oberbeck and Anne Manning
Tips and lessons from our pilot work
The impact on families
The impact on practitioners and the organisation
Solution Focused work with Families: Meet the Experts! - Delivered by Oliver Gill, Lorraine Garrett and Christine Adams
DBIT use a solution focused intervention to work with young people who are deemed to be on the 'edge of care' using a whole family approach
You will hear real life examples of how our work with young people and their families has been successful and why the SF approach has been so useful to families in 'crisis'
Come along and find out more about the application of a SF intervention with whole families, from the experts of good practice
Solution Focused Practice with under 10's - Delivered by Alex Cahill, Thomas Brannon and Calum Whiter
Solution focused practice through direct work with young children
Using solution focused practice in longer term interventions
Solution focused endings
Workshops are allocated on a first come first served basis so book your ticket today to secure your workshops of choice!
The day is open to professionals from all care settings including health, education and social care, in the public, private and voluntary sectors.
All tickets include refreshments and lunch.
Get your tickets at the early bird price of just £80 per person by booking before 30th November 2019.