Description
A night of Anglo-French high-octane brass-fuelled unpasteurised musical mayhem starring the amazing non-French French band Fromage En Feu, plus Coco Fanfare Club (a real French band!) and Bristol's favourite The Ambling Band. Three bands; 50 musicians; Two Djs; almost too much fun - what a bargain!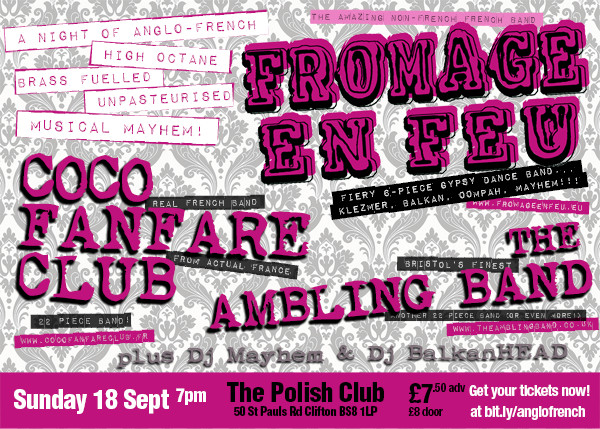 Fromage En Feu, a fiery 6-piece gypsy dance band - Klezmer, Balkan, Oompah and Mayhem!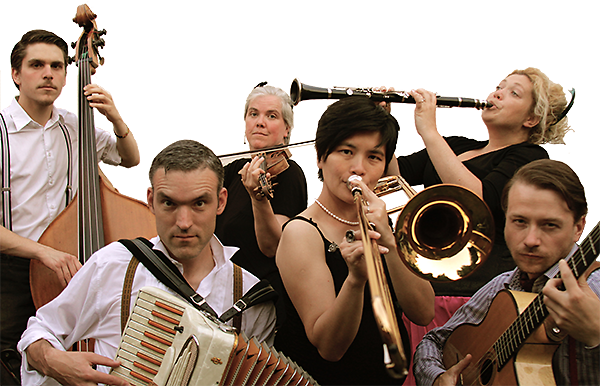 Coco Fanfare Club, a 22-piece brass band from Montpelier in France: a colourful explosion of ska and funk, disco and Latin, Balkan and rock.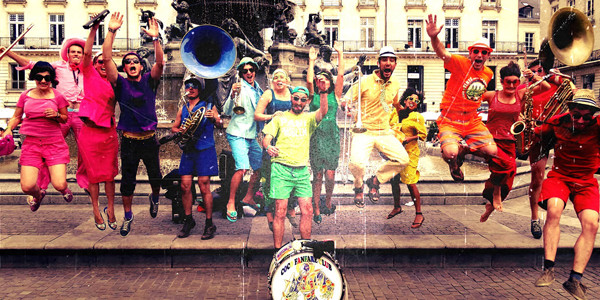 The Ambling Band, Bristol's favourite pink band. And there are about 22 of them too!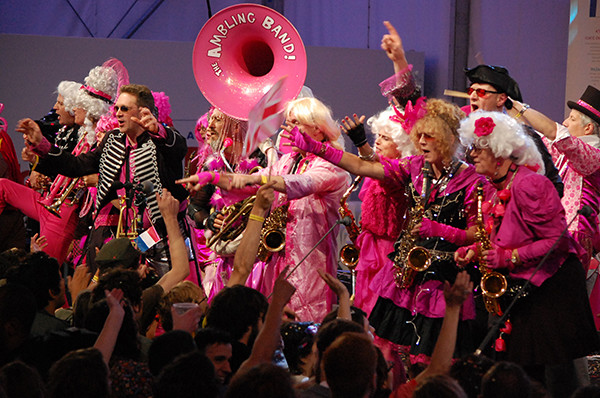 Plus Dj Mayhem and Dj BalkanHEAD.