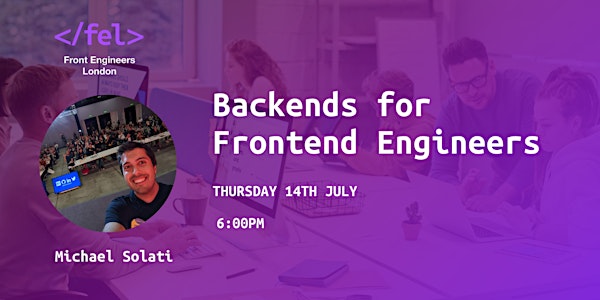 Front Endgineers London:Backends for Frontend Engineers
Join us as Michael Solati presents Backends for Frontend Engineers
About this event
It's not your fault if the server goes down, I mean, you only work on the web app. But sometimes you take on projects where you need to manage an API server on your own. Instead diving into some locked in ecosystem you can always build your own backend securely and with low to no code using Amplication!
Speaker Bio
Michael is a Developer Advocate at Amplication focusing on helping developers build APIs and drink IPAs. He has been writing code for more than 7 years and has found his love in building compelling experiences on the web, as well as the voodoo ways of the web... Michael has also spoken at various meetups and conferences, including Angular NYC, JSConf China, and the United Nations.
This event is organised by RecWorks on behalf of the Front Endgineers London.
You can see our latest jobs here
You can see our privacy policy here
Continue the conversation at our Slack group: https://frontendgineerslondon.slack.com
Sign up here if you're not a member: https://frontendgineers.typeform.com/to/olzT58