Frontend Developer Love Conference 2020: click here

Wednesday, February 13, 2019 at 8:00 AM

-

Friday, February 15, 2019 at 7:00 PM (CET)
Event Details
Frontend Developer Love 2020 | 19th February 2020
Frontend Developer Love will be a 1-day conference for frontend developers with 15+ top speakers on the top javascript frameworks and techniques incl: Reactjs, Angular, Vuejs,Typescript, Web components, Gatsbyjs, ReasonML, WebPack and more! With all these topics and other current, Frontend centric content to inspire and improve your coding knowledge, while allowing you to network with 1000's of developers from across the World!
Buy your BLIND TICKETS now at a massive discount.  Full price will be €399! Just 50 Blind tickets available 
In 2019 we hosted 907 Frontend Developers from 58 countries for Frontend Developer Love. And a total of over 3100 Frontend Developers across 3-days of our conference including the 2-day Vuejs Amsterdam conference
Buy your BLIND TICKETS now at a massive discount. Full price will be €399!
www.frontenddeveloperlove.com 13th February 2019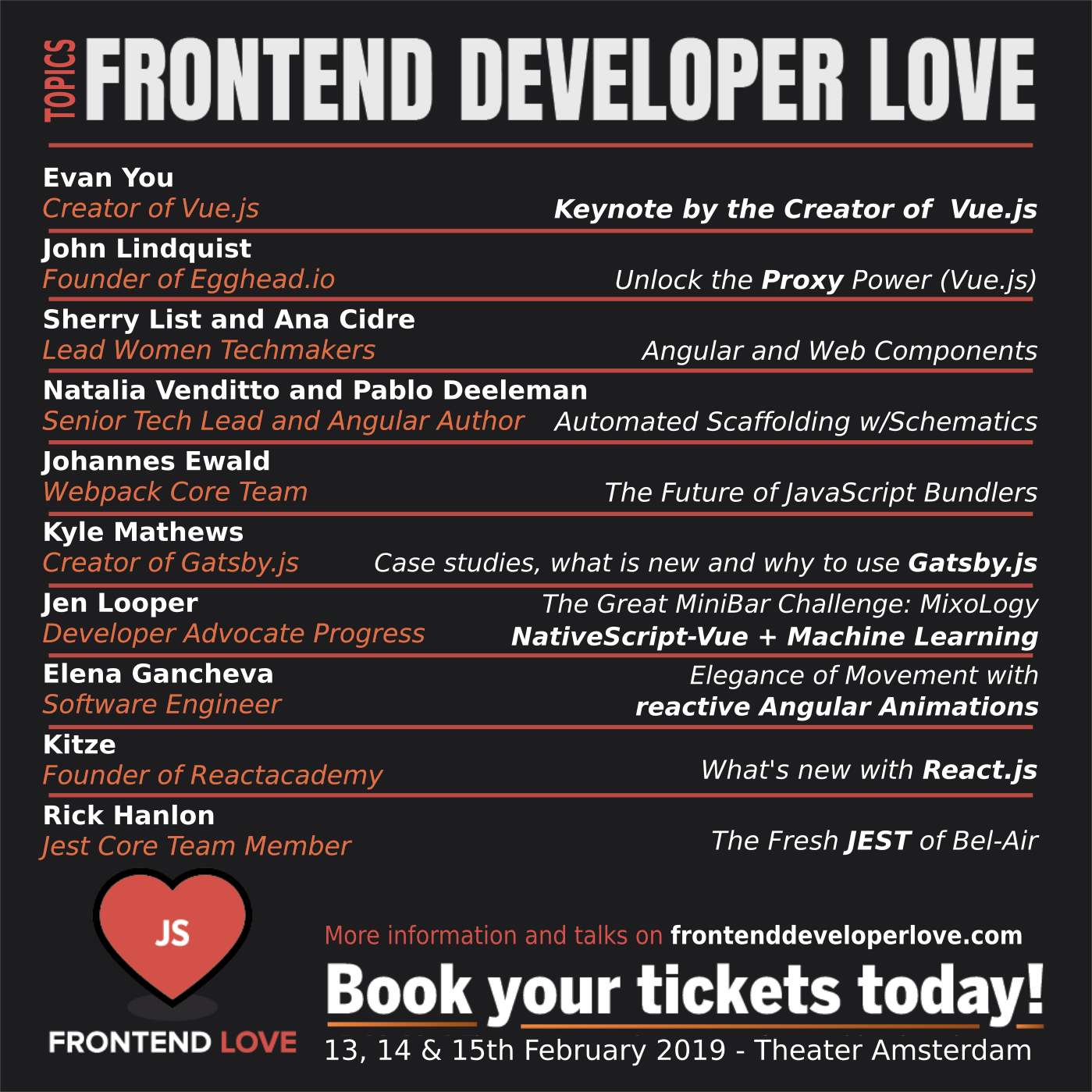 Frontend Developer Love will be a 3-day conference for frontend developers with 41+ top speakers on the top frameworks and techniques incl: Reactjs, Angular, Vuejs,Typescript, Web components, Gatsbyjs, ReasonML, WebPack and more! Featuring a talk from Vuejs creator Evan You
Aftermovie: 
Theater Amsterdam
Theater Amsterdam offers an inspiring experience in comfortable cinema chairs. Be blown away with code & visuals created for you by the leading Vue.js experts on the biggest projection screen you will ever come across 500metres of pure pleasure.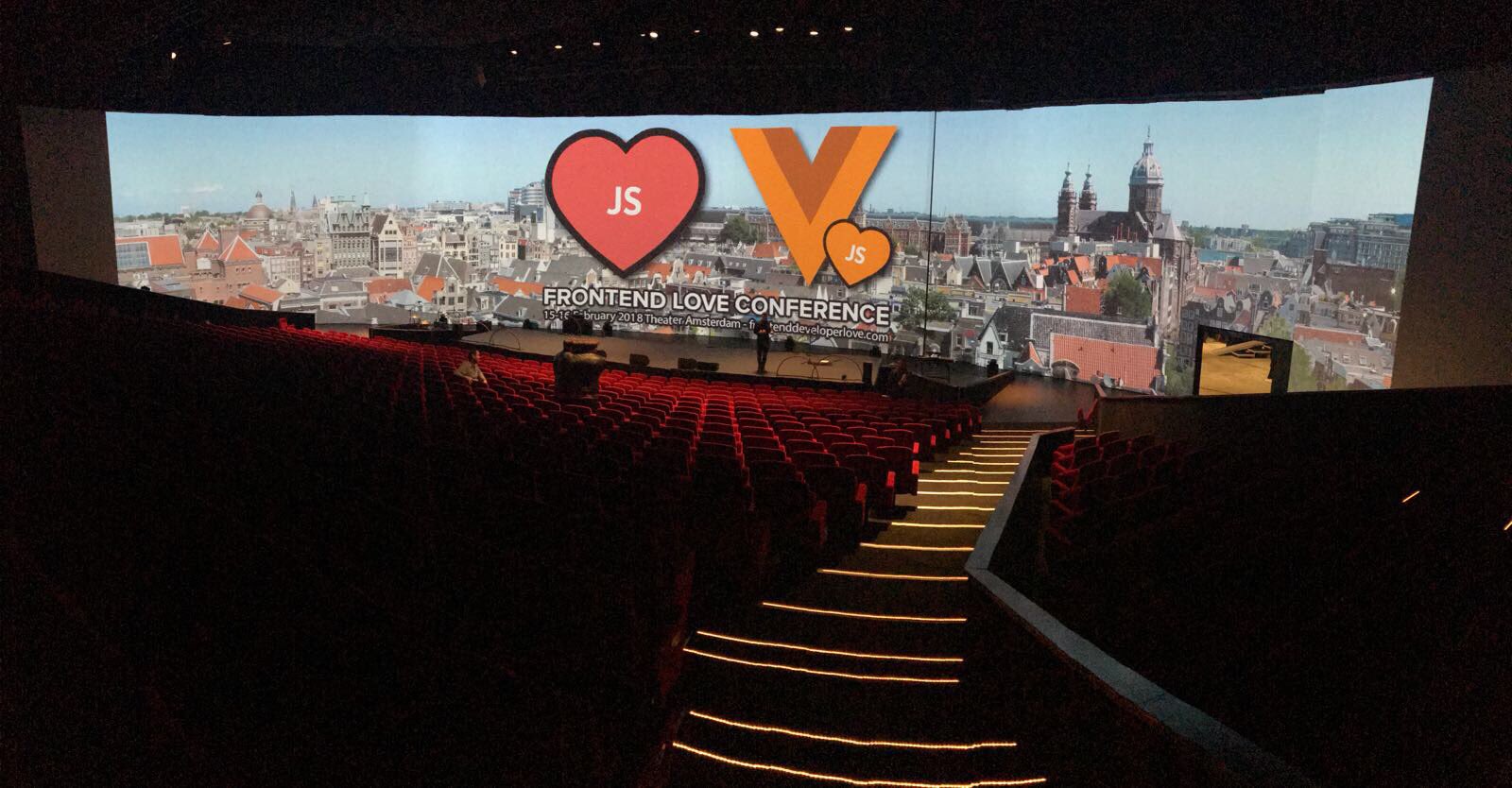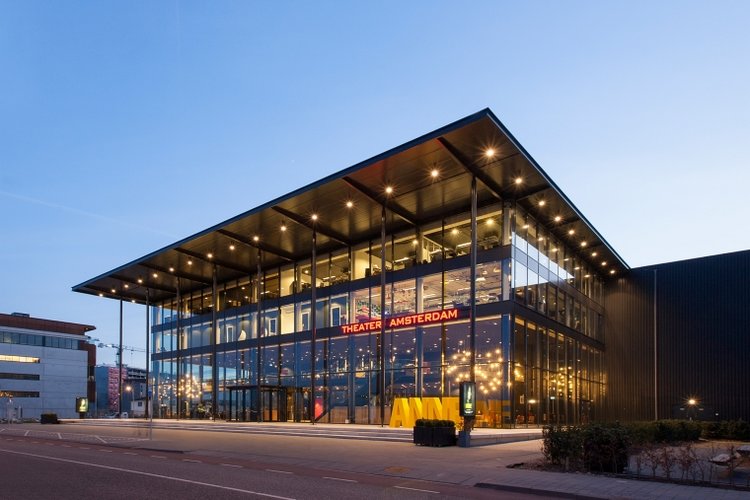 When & Where

Theater Amsterdam
5 Danzigerkade
1013 AP Amsterdam
Netherlands


Wednesday, February 13, 2019 at 8:00 AM

-

Friday, February 15, 2019 at 7:00 PM (CET)
Add to my calendar
Organizer
Frontend Love Conferences runs "wow factor" Javascript Conferences in the Netherlands.
We bring together Global Javascript Leaders for the benefit of the Frontend Javascript Community of Amsterdam and the Netherlands.
We have had almost 4,000 paying customers to our conferences so far.
But our Frontend Developer Conferences attract people from all over the world with people traveling from over 55+ countries to visit our events.
We are proud to run www.vuejs.amsterdam, www.frontenddeveloperlove.com, www.reactlive.nl, www.angularnl.com alongside running other smaller events in Barcelona, Paris & Berlin.
We are proud to give back to the Javascript Frontend Community alongside our technical partner www.passionatepeople.io