Freddie Guilmard will deliver this webinar on Frontier Leadership, focusing on understanding context, beliefs and behaviours.
About this event
Nuwe Consulting are privileged to have Freddie Guilmard from The Red Thread Partnership to deliver this webinar from his co-authored book, Frontier Leadership.
Today's leadership challenges have become more intense. The number of transformative general purpose technologies this century is set to double from those introduced in the last century. From nano technologies to graphene; from new mechanisms to customised healthcare to the internet of things, 21st Century leadership is set against an operating environment that is moving ever faster and becoming ever more complex.
Navigating this complexity is the leadership and management challenge of the age. However to navigate it one must first understand it. And those leaders who understand it are at the frontier of their profession. This all about how to be a frontier leader. It combines the latest academic research and insight from practice to develop an argument about how to lead, what to lead and who to lead.
Format
Freddie will discuss -
Step 1: Understand your Context
Step 2: Understanding Your Beliefs
Step 3: Understanding Your Behaviour
Date : Tuesday, 29th June
Time : 12.00 -13.00
Location: Online
Facilitator
Frederic Guilmard
Managing Director & Business Simplifier, Author & Motivational Speaker
Freddie has over twenty five years' experience of strategic board level Communications and Change initiatives focussing on Employee Engagement Strategy and change, building High Performing Teams, Leadership Development, Performance Improvement, Internal Communication &, business strategy & execution, Conference Content & Live Experiential Events.
Prior to starting The Red Thread Partnership in 2011, Freddie worked at Opus Creates for 7 years as Director of Strategy and Business Change.
Before that, Freddie worked as a Practice Director for ASK Europe a leading European change consultancy. He was also Director of Strategic Client Development (UK) for Maritz, the world's largest performance improvement specialists, where he worked on number of large communication projects.
Freddie has been involved in a number of medium to large scale change programmes and his ability to focus on both the What & the How makes him a real asset to ensure the successful crafting and implementation of change programmes. With an ability to be both strategic and creative, combined with expertise across a number of sectors and brands, Freddie is able to engage internal stakeholders to enable them to drive effective change and engagement inside organisations.
Ten years ago, Freddie joined the Engage for Success task force as a Guru. Engage for Success is a movement backed by the then Prime Minister and committed to the idea that there is a better way to work, a better way to enable personal growth, organisational growth and ultimately growth for Britain by releasing more of the capability and potential of people at work.
Key Areas of Expertise
• Business and high performing team Coaching
• Employee Engagement and Change Strategy
• Leadership Development
• Motivational speaking and Conference hosting
• Managerial and Leadership Coaching
• Performance improvement and Motivation
Reviews of the Frontier Leadership book
A really interesting and very useful insight into the challenges of leading a business. The book provides useful tools and ideas to eloquently breakdown and dissect the problems many business leaders will face. The language and terminology is accessible to all levels whilst also providing a framework for longer term development.
Dr Fran Woodard MBA, DProf
This short book covers a lot of territory and successfully blends theory with reality. It starts with an exploration of the reality of leadership in today's world and what this currently means for leadership, building to what it takes to become a Frontier leader … this book offers insights into today's Leadership roles and adds to the debate on how one could create a real way of understanding leadership styles in action for the context we now live in.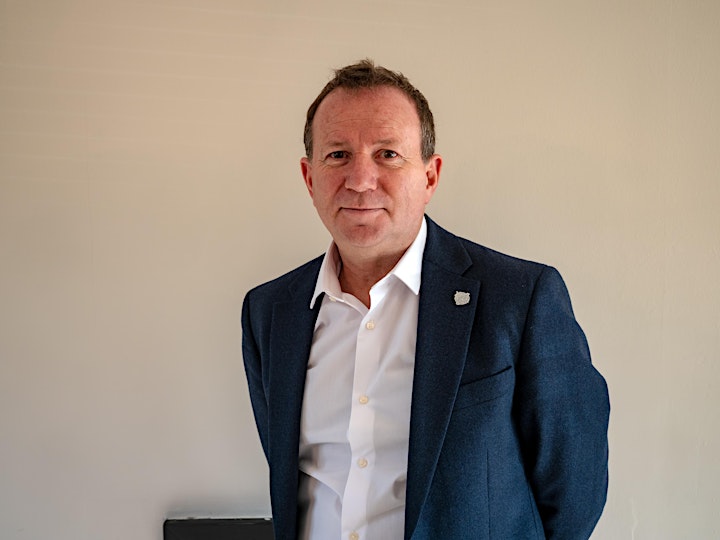 Organiser of Frontier Leadership with Freddie Guilmard of The Red Thread Partnership
Nuwe Consulting, is an exciting and innovative specialist Consultancy, established to make a difference to the public sector by challenging traditional thinking and working outside conventional boundaries.

Our driving ambition is to enable the public sector in reducing a reliance on outsourced solutions, becoming agile organisations and ultimately creating cost efficiencies that will ensure a higher quality of front-line services for all communities through:
Talent Pools, Workforce Management Solutions & Consultancy Projects
Framework approved and ready to help!
The Social Value Consortium
This Consortium allows SME and individual Consultants to offer products or services to the Public Sector and their communities on a voluntary, free, or discounted basis.
The areas that Nuwe and the Social Value Consortium are committed to are:
Innovation: Promoting Social Innovation
Jobs: Promote Local Skills and Employment
Growth: Supporting Growth of Responsible Regional Businesses
Social: Healthier, Safer, and more Resilient Communities

Visit our website for more details – www.nuweconsulting.com