FRONTLINE FUTURES - The Positive View - Day 5 of 'Nourishing the Frontline'
Description
ABOUT THE DAY
Years of shrinking resources and rising client demands mean that many front-line teams find the future outlook unimaginable. This day offers a supportive space and creative processes to face the issues and think well outside the box. We will explore together how you can approach problems as an opportunity to learn, and reframe your picture of the service you offer and the skills and resources available.
The style of the day will be a collaborative enquiry. We'll use a range of methods such as future-scoping, backcasting and constellations to help you seek insights and upsides amid the presenting problems. We will also explore together a powerful set of project design processes to take innovation from vision to reality. And the magical setting of Hazel Hill offers space for solo reflection and insights from the resilience of Nature.
Some of the specific topics we may explore are:
Learning from best role models of individual and group resilience.

Explicitly assessing and raising resilience on four levels: physical health, operational logistics, emotional and inspiration/vision

Considering how to manage down client expectations and use service failures as a stimulus to progress.

Recognising the difference between 'reactive resilience' (mitigation and coping) and super-resilience: building the vitality to meet the pressures actively and creatively.


ABOUT THE 'NOURISHING THE FRONTLINE' - PROGRAMME
The 'Nourishing the Frontline' - programme has been funded and developed for frontline organisations in health and social care, counsellors, coaches, youth workers, social workers, community workers whose work is typically characterised by low resources, high demands and a high risk of burnout. The aim is to grow effectiveness and wellbeing in work, for you and your team, through practical skills which nourish your resilience and expand your capacity. If you want to find out more about this day or the overall programme please visit our website www.wisdomtree.uk.net, contact us at wisdomtreeoffice@gmail.com or speak to Daniel Koerner on m 07599774716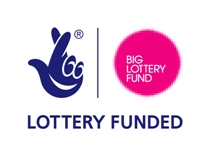 ABOUT THE FACILITATORS:
Alan Heeks
has been exploring resilience for people and nature for many years and has led many groups drawing on experience of resilient natural systems from setting up Hazel Hill and many years of managing teams and ventures. www.alanheeks.com

Daniel Koerner

Supports individuals and groups to navigate through change processes self-efficiently and independently. He combines mindfulness, leadership approaches and result oriented design processes to bring innovation and empowerment to teams and organisations.