Description
A lunchtime networking event for businesses in the heart of Bromley Town Centre at The Cow & Pig. This event is hosted in in conjunction with Your Bromley BID and follows the successful lunchtime Curry & Networking event introduced last September in Orpington.
At each event we hear from a guest speaker, educating the audience on a relevant business topic and this month we're delighted to announce that this will be Penny Power OBE with her brief talk;
Business is Personal
Penny Power OBE called herself and accidental entrepreneur for the first 10 year of her entrepreneur journey and has great empathy with those who find themselves in business with skills and connections yet wonders why business is not easier than others make it appear. In her latest book, Penny openly shares the lessons learned the hard way about the emotional aspects of business ownership and the ways she had to become for more self-aware of her own business choices, character and personality and consider the aspects of herself. Over the past 3 years Penny has worked very intimately with many business owners and psychologists and has shared her learning in her latest book "Business is personal" and will give us all some of her insights at our event on the 21st June.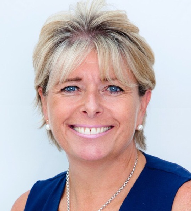 There will also be plenty of opportunity for people to network with each other over a 2 course buffet style lunch.
Menu
Complimentary Apple and Orange Juice. Tap water will also be available. Alcoholic drinks to be purchased separately at the bar
Starters
Popcorn Squid

Mini Vegetarian Quesadilla

(v)
Main Course

Sausage Mash and Gravy
Butternut squash curry servied with rice (V)
Parking: There is a multi-storey car park and pay and display spaces near the venue.
Everyone welcome.
Regards,
FSB Greater London
Twitter: @FSBGtrLondon @cmsharma @masaladabbas
---
For any enquiries regarding this event please contact karen.thompson@fsb.org.uk
The FSB Events Privacy Policy can be found online here.
04 23310 P9908/P0821