Description
UPDATE: This meeting will be held in the Europe Meeting Room, Building 21 on Charnwood Campus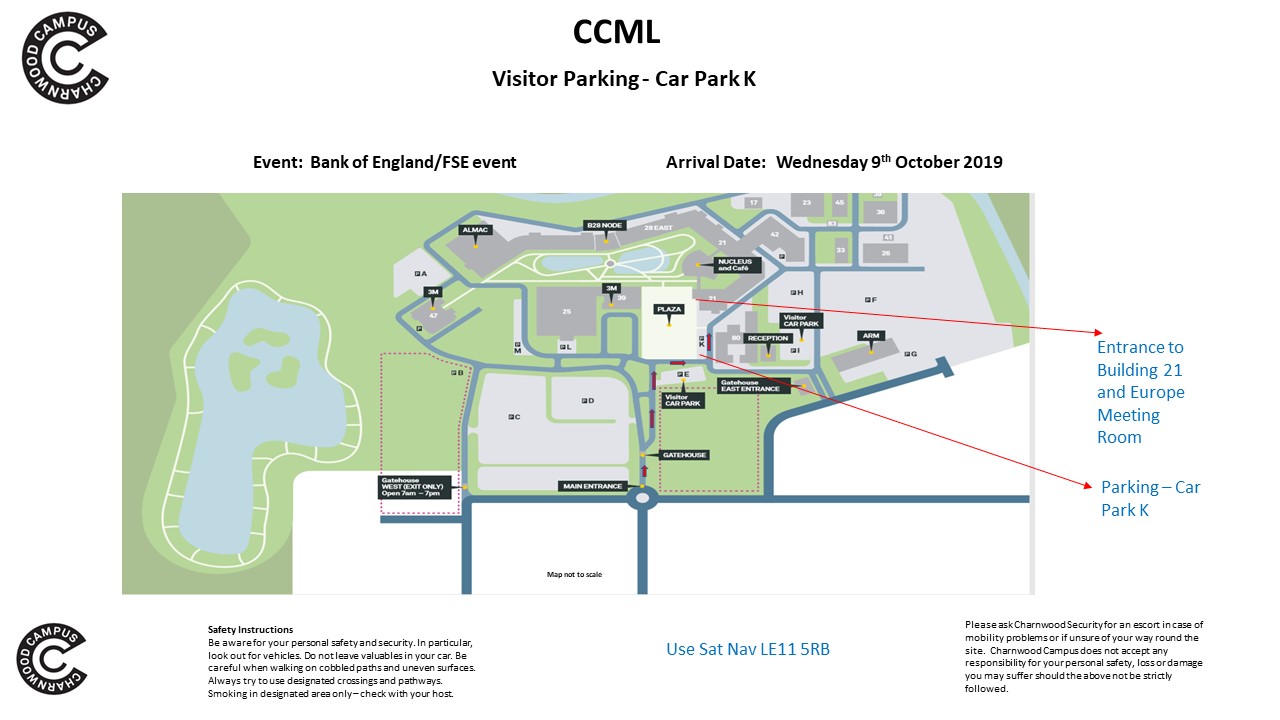 The FSB invites you to join a free business breakfast event where you'll hear the very latest on the UK's current economic outlook and discover what the changing landscape means for business.
Agenda
8.30am Arrival and refreshments
8.50am Economic Update:
The Bank of England's regional representative for the East Midlands Rosie Smith, will be drawing on her extensive experience across the organisation to share the bank's current position and explain what it is doing to instil confidence and maintain momentum across the economy.
She will also offer insight into the latest economic data and demonstrate how this as well as first-hand accounts provided by businesspeople like you, and national business surveys such as the FSB's quarterly Small Business Index, influences the decisions of the Monetary Policy Committee.
9.15am Roundtable business insight discussion
Rosie will be very keen to hear insight from your business on a range of subjects, where your expertise and first-hand experience will inform the Bank on the reality of the trends they are seeing. There will be opportunity to discuss issues and answer questions. This is an exceptional opportunity to receive first-hand the very latest economic update, and includes additional opportunities for business networking over a business breakfast.

Feedback from previous event: "Thank you for giving myself the opportunity to attend the Business Insight Lunch with Alastair Cunningham which was highly informative" Tony Lowes, Leversedge.
There are a very limited number of places available for non-member guests.
The FSB Events Privacy Policy can be found online here.
Follow us on our twitter handle @FSBEastMids your Development Manager Jennifer Thomas on @FSB_L_N_R and the Bank of England EM region on @BoEEastMids
Cost Centre code 10-23950