Description
FSB Business Roundtable - Andrew Lewer MP for Northampton South
If you work or live in the Northampton South constituency, you're invited to join a range of local members of the Federation of Small Businesses (FSB) for a roundtable business discussion with Andrew Lewer MP on a range of topics relevant to small businesses. You can find out if you are in the Northampton South constituency here.

When: 12noon - 1:45pm Tuesday 24 September 2019
Where: The Godwin Room, Guidhall Northampton
A light buffet lunch will be provided.
Attendees will have the chance to discuss their business and their challenges face to face and help to make a difference to small businesses everywhere by providing real life examples to their MP illustrating FSBs asks of government in the run-up to the 2019 Budget.
12noon Lunch and networking
12.30pm - 1.30pm Discussion with Andrew Lewer MP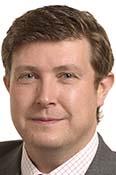 If you have any questions you'd like to ask in advance, or have a case study, that you'd like discussing, please contact jennifer.thomas@fsb.org.uk.
There will be a limited number of places available for non-members visitors so please book early to avoid disappointment.
Don't forget to engage with us on twitter at @FSB_L_N_R and @FSBEastMids
The Godwin Room is situated on the first floor. For anyone with an accessibility requirement, there is a lift available by prior arrangement so please do note that in the available box on the booking form.
The nearest car parking available is at
Mayorhold Multi-storey, Lady's Lane, NN1 3AH
St John's Multi-storey, Swan Street, Cotten End, NN1 1HA
Cost centre code 23950
The FSB Events Privacy Policy can be found online here.