Description
FSB Cornwall practical video workshop - Using Video to Promote your Business, Carlyon Bay Hotel, St Austell, 17 September 10.00am-4.00pm
Following our successful and popular video workshop on 4 July, we are delighted to announce a follow-up practical workshop on 17 September. This will be a practical, hands-on day and you'll go home with your own mini film, thanks to the expert advice from Joe Turnbull from Bull & Wolf Film Co. There will be expert tuition, plus lots of opportunity to put what you've learnt into practice and discussion with others.
We've chosen this lovely Cornish venue so you will be able to get lots of great shots and scenery into your own videos you make.
During the workshop there will be a buffet lunch so you can even get in a spot of networking with your fellow learners. The cost is £20 which includes all the tuition and advice as well as refreshments, lunch and networking.
COURSE OUTLINE
The aim of this course is to help provide a hands-on look at how to create videos for social media. There will be a lot of practical elements to this course, designed to get you using your device and understanding how the filmmaking process works. We will cover the basics of filming, editing and posting your videos as well as a bit of strategy so you can maximise your reach and exposure from video This course will primarily be based around shooting and editing on a smartphone, however the skills learnt can be applied to filming with a dedicated camera and editing on a laptop/desktop
We will cover:
· An introduction to filming –
o Camera settings
o How to use your phone to create engaging and interesting shots
o Composition
o Movement and angles
o Lighting and audio basics
· An introduction to editing
o Importing clips into your editing platform
o Setting up your sequence
o Arranging and trimming clips
o Adding titles and audio
o Building a good sequence
· Making your video work for you
o Export settings for different platforms and how to post them/where to post them
o What to put with the video – writing good copy
Necessary equipment/apps
· Phone with camera
Recommended accessories
· Phone tripod/selfie stick – can help when filming yourself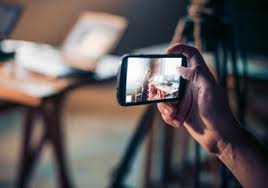 Free parking is available onsite
For general enquiries regarding the event please contact Operational Support Coordinator Vanessa Gale vanessa.gale@fsb.org.uk Tel. 07976 425139
The FSB Events Privacy Policy can be found online here.
08-23710 P9917