Description
FSB Devon invites you to a free Evening at Lyme Bay Winery. On Tuesday 26 September from 6pm you will hear a short talk from the Manager and then have a tour round the Winery followed by the opportunity to sample some of these amazing wines with wine tasting! There will also be tea/coffee and light refreshments available. This event is FREE and is available to FSB members and guests. There is free parking onsite and easy access.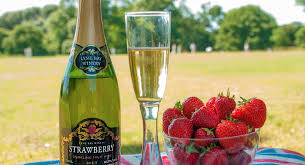 The Lyme Bay Winery: a small, dedicated West Country company passionate about producing delicious, award-winning English Wines, Country Wines, ciders, meads and liqueurs from Devon's beautiful Axe Valley. Everything they do is inspired by traditional recipes but they like to push the boundaries so use the most up-to-date production techniques and employ some of the country's most talented winemaking and brewing experts
It is essential to book your place on Eventbrite. Whilst we will always try and accommodate you, these events are very popular and if you do not reserve a place we do not want to disappoint you. Also why not take a look at the attendee list Eventbrite provides so you can plan your networking.
We look forward to welcoming you.
For general enquiries regarding the event please contact Operational Support Coordinator for Devon Vanessa Gale vanessa.gale@fsb.org.uk Tel. 07976 425139