Description
FSB Devon night classes - Making Data work for your Business - 30 April and 14 May, 7.00-9.00pm at Plymouth Science Park
Please note, you will need to attend both sessions (30 April and 14 May)
Do you have lots of data but don't know how to use it?
These sessions will equip you with the skills needed to use data for the benefit of your business. Whether it's improving how you use existing data or knowing more about what data there is to access, these sessions will be ideal for owners, managers and other staff involved in business planning.
The University of Plymouth is working in partnership with the Federation of Small Businesses help businesses across Plymouth and Devon with these issues through FREE nightschool training sessions taking place at Plymouth Science Park.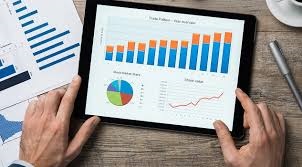 These courses are being delivered by tutors from the University of Plymouth, with private sector business experience, in partnership with the Federation of Small Businesses. The training forms part of the Hidden Talent in Devon and Strategic Employer Engagement in Devon projects which are funded by the European Social Fund.
Don't miss our other night school sessions:
Mastering E-Commerce – Tuesday 7 May and Tuesday 18 June, 7.00–9.00 pm. Book here
Please contact Vanessa Gale (vanessa.gale@fsb.org.uk) if you have any queries about these events.
The FSB Events Privacy Policy can be found online here.
08-23730 p9918