Description
FSB Devon night classes - Mastering Marketing - 04 September and 11 September, 7.00-9.00pm at Plymouth Science Park
Please note, you will need to attend both sessions - please arrive 15 minutes early for registration and refreshments
This session will provide an introduction to the key elements of both traditional and digital marketing. This will include avoiding common marketing mistakes, boosting your web presence and online sales, and developing an effective marketing action plan.
The University of Plymouth is working in partnership with the Federation of Small Businesses help businesses across Plymouth and Devon with these issues through FREE nightschool training sessions taking place at Plymouth Science Park.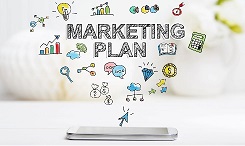 These courses are being delivered by tutors from the University of Plymouth, with private sector business experience, in partnership with the Federation of Small Businesses. The training forms part of the Hidden Talent in Devon and Strategic Employer Engagement in Devon projects which are funded by the European Social Fund.
Please note, you will need to attend both sessions
Please contact Vanessa Gale (vanessa.gale@fsb.org.uk) if you have any queries about this event.
The FSB Events Privacy Policy can be found online here.
08-23730 p9918