Description
FSB Devon Getting the Best from Your Staff: FREE Training Sessions for Small Business Owners and Managers in Torbay and South Devon
Thursday 27th June 7.00 pm – 9.00 pm & Thursday 18th July 7.00 pm – 9.00 pm (please arrive 15 mins. early for registration), Imperial Hotel, Torquay
Please note, you will need to attend both sessions
Taking on more staff can be a great sign of business success but how can you make sure your new employees will show the same quality your business was known for when it was just a small start-up?
How can you ensure that your staff are confident to take responsibility and get on with the job, so leaving you with the time to get on with yours?
This FREE taster short course will help you address these questions by giving you the key tools and techniques needed to lead, manage and coach your staff. The course will be particularly useful for managers and owners of small but growing businesses, as well as people new to leading and managing a team or department.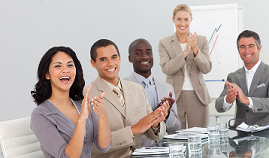 Topics to cover:
Day One – Thursday 27th June - Managing New Teams
In the first session we will cover leadership and management for a small team, including: Leading new and different types of staff, Coaching and mentoring, Motivation, goal setting, and performance management.
Workplace Take-Away – short piece of work to apply what you have learned in the workplace
Day Two – Thursday 18th July - Managing Growing Teams
In the second session we will look at the new skills an owner and manager will need as the business grows and more staff members join, including: Developing staff to take on more responsibility, Managing multiple teams, Developing and managing team leaders
The course is being delivered by tutors from the University of Plymouth, with private sector business experience, in partnership with the Federation of Small Businesses. It is being delivered for free with funding from the European Social Fund as part of the Hidden Talent in Devon project.
Please note that passport id is required when you first attend to comply with the funding regulations.
Please contact Vanessa Gale (vanessa.gale@fsb.org.uk) if you have any queries about this event.
The FSB Events Privacy Policy can be found online here.
08-23730 p9918