Description
Following our successful cybercrime roadshow held in May, FSB North Devon invite you to a FREE CYBERCRIME roadshow on Thursday 12 October from 6:30pm at Barnstaple Rugy Club. We have some great guest speakers lined up for you to give you information on steps you can take to avoid being a victim of cybercrime and also to give you an overview of the new General Data Protection Regulations (GDPR) coming in next May - The biggest change to data protection laws in 20 years!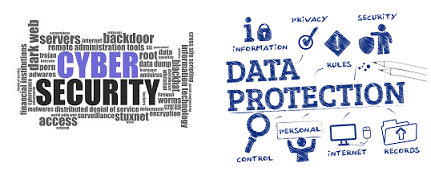 Are you worried about Malware, Data Leakage, Cracking, Identity Theft, Phishing, Spoofing, Social Engineering, Ransomware....and many, many other types of CyberCrime?? Following the recent ransomware attack which has made national headlines, this is an area of growing concern for all small businesses.
Do you know about the General Data Protection Regulations, how is this going to affect you and your business? Are you prepared? What can you do?
We will have 3 expert guest speakers who will take you through simple steps you can take to help avoid cybercrime happening in your business and give you an overview of GDPR - Kate Doodson is Joint Chief Executive of leading social enterprise and IT company Cosmic UK and also a member of the South West Cyber Security Cluster steering group. Neil Tomes is Detective Sergeant of South West Regional Cyber Crime Unit. Geoff Revill is one of the founders of Krowdthink - building privacy, security and trust in digital engagement and a member of South West Cyber Security Cluster. All of our speakers have a wealth of knowledge and expertise in the area of cybercrime and in GDPR and there will be plenty of time for you to ask questions.
This is a FREE event and is open to FSB Members and non-members. Light refreshments will be provided.
Please contact Vanessa Gale (vanessa.gale@fsb.org.uk) for more details.