Description
HIRING, FIRING AND EVRYTHING IN BETWEEN
A light hearted look at HR problems and how to avoid them!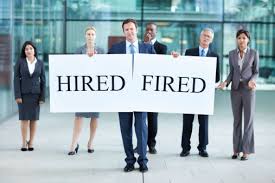 When you are running a business you have many things to deal with. Making sure that you tick all the legal boxes when dealing with staff can sometimes be a nightmare. And it can be even more daunting when you move from being a sole trader to taking on an employee.
Fiona Dukes is an independent HR consultant. She will share some of the more interesting staff issues she has come across, from recruitment to ending employment, taking in contracts, grievance, stress, discrimination and what constitutes gross misconduct.
25 April, 6-8pm Seven Stars, Totnes.
£5 for FSB members, £7 for non-members and guests.
Tea and coffee provided.
For more details please contact Vanessa Gale, Operational Support Coordinator for Devon - vanessa.gale@fsb.org.uk