FSB Spring Networking Spectacular Exhibitors' Stands 230518
Sales Have Ended
Ticket sales have ended
Booking for this event is now closed. For further information of possible availability, please contact: Jacqueline Richardson, Operational Support, at: Jacqueline.Richardson@fsb.org.uk
Sales Have Ended
Ticket sales have ended
Booking for this event is now closed. For further information of possible availability, please contact: Jacqueline Richardson, Operational Support, at: Jacqueline.Richardson@fsb.org.uk
Description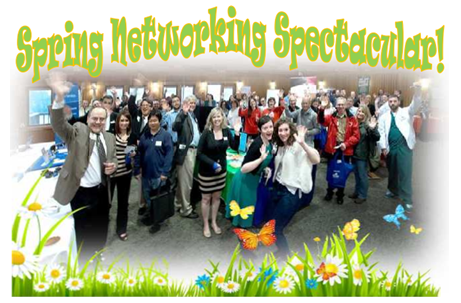 FSB, in association with Costco Wholesale Ltd, will once again be presenting their legendary Spring Networking Spectacular, which has become a highlight of the South Yorkshire annual business calendar!
It represents an opportunity for local businesses to meet their fellow-networkers, talk about their business, buy, sell and seek out those all-important joint trading collaborations.... delegates just never know what surprises the event may have in store!
The event is free to attend and has attracted very high attendances in previous years. We will be promoting it very hard and we are expecting a bumper crowd this year.
We have capacity for 11 stands in the room; these are being offered at £25 each and WHEN THEY'RE GONE, THEY'RE GONE!


Please note the £25 charge is refundable after the event, once attendance is confirmed.
However, there will be no refund for non-attendance.
Exhibitors will be allocated a 6ft table on which to display their products and literature and are invited to bring banners and displays (maximum 8ft wide)
Stock up your table with plenty of brochures and business cards.... and go for it!
http://warehouses.costco.co.uk/locations/sheffield/
Follow us on Twitter @FSBYorksNE @FSBSEYorks #FSBEastYorks #FSBSouthYorks
12-24170