FSB Staffordshire and West Midlands Regional AGM on 16 November 2016
Description
FSB Staffordshire and West Midlands Region invite you to the Regional AGM and

7 Ps of Presenting
with Guest speaker : Sally McMahon of Skylark Training and Development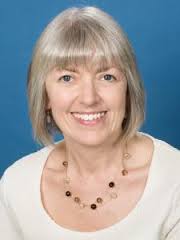 Do you want to deliver memorable presentations? Then come to "The 7 P's of Powerful Presentations".
Sally McMahon, Skylark Training & Development Ltd will talk about how to...
• Engage with an audience.
• Plan the content and structure of a presentation.
• Present with impact.
• Manage those nerves!
Please note that the AGM is only open to FSB members, however the accompanying event will be open to non-members also. Only full, joint and retired members will be eligible to vote at the AGM, please bring your membership card with you.
As a member, this is your opportunity to elect and meet your new regional committee who will be working on your behalf over the next 12 months