Description
Are you ready for electric travel?
We are delighted to invite you to our free electric car event. The Future's here - the Future's Electric!!
Come and find about the cars of the future today!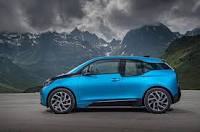 FSB Torridge and North Devon have teamed up with Tesla and BMW to put on this exciting free event (with refreshments) hosted by the Durrant House Hotel, Heywood Rd, Northam, Bideford EX39 3QB on 19 October from 11-2pm.
All Business owners are welcome.
We look forward to seeing you there!
Please register for this FREE event:
If you have any questions, please contact Vanessa Gale (vanessa.gale@fsb.org.uk)