Sales Have Ended
Ticket sales have ended
Booking for this event has now closed. For further information of possible availability please contact tom.exall@fsb.org.uk or 07970 748874.
Sales Have Ended
Ticket sales have ended
Booking for this event has now closed. For further information of possible availability please contact tom.exall@fsb.org.uk or 07970 748874.
Description
FSB Women #MondayMotivation
Get some #MondayMotivation by listening to three inspirational businesswomen tell their business story. There will be opportunities for networking, and you will come away after the event feeling inspired and re-energized about your own business by learning from other people's business journey. Our three brilliant speakers are all running successful small businesses and have overcome personal and professional barriers on the road to self-employment happiness. Men are very welcome to attend.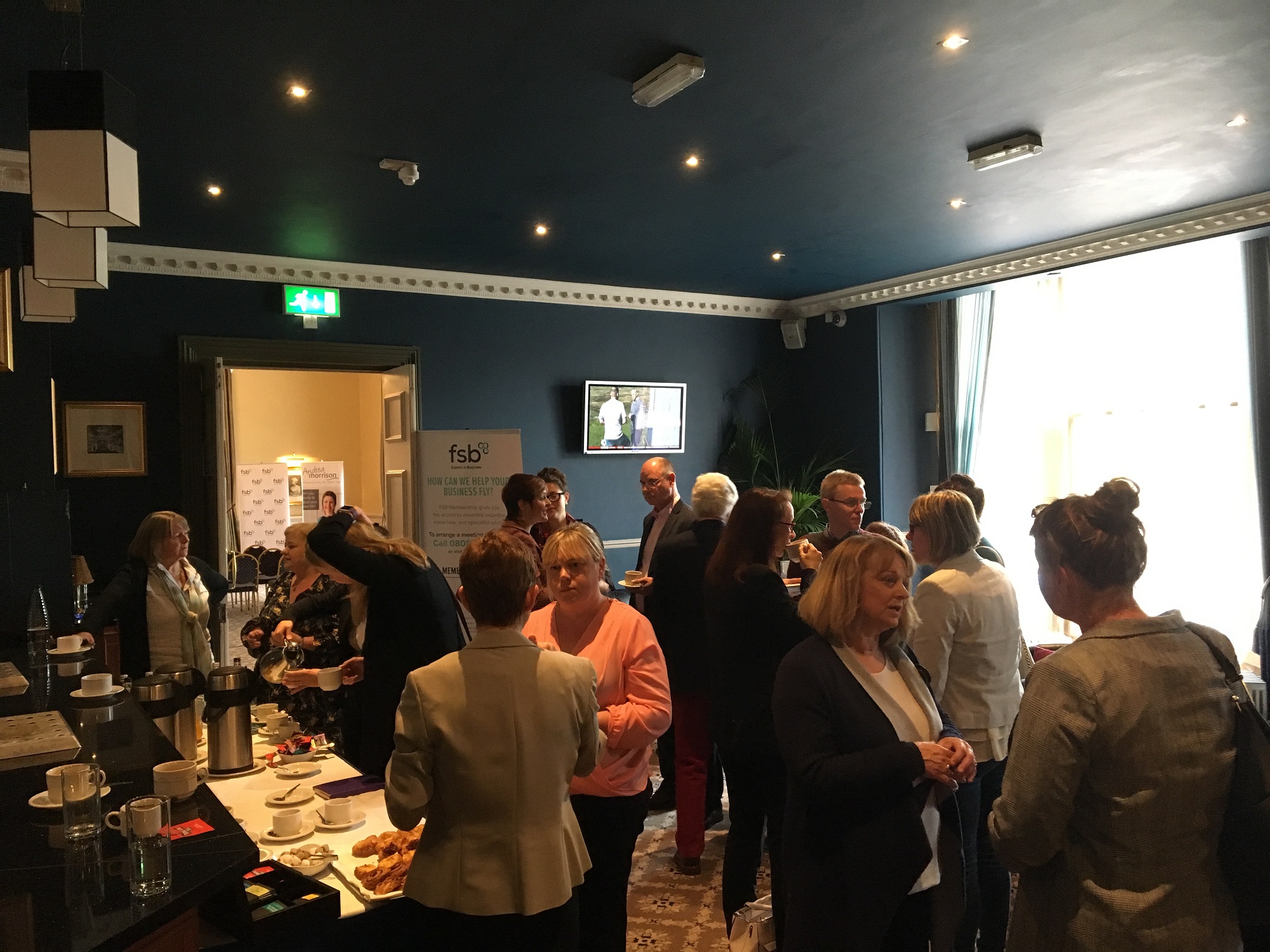 Speakers: We're delighted to introduce the following speakers:
Dr Jo North - founder of The Big Bang Partnership Limited, driven by her passion for individual and business growth. Jo has been the architect of her own successful and varied career. Her experience ranges from accountancy, HR and sales management, to marketing, commercial business growth and customer experience at Board level. She has an exceptional track record for delivering innovation, business transformation and expanding the capability of leadership teams. She has now created the Idea Time portfolio of online innovation and professional development courses, a community of like-minded people, and top-class events, keynotes and workshops.
Sally Haslewood - a local Harrogate girl, chief Mumbler and mum to two girls. Sally started her professional life as a Chartered Surveyor but as with many working mums, having a family meant that everything changed. The 9-5 was no longer an option, both in terms of finances and finding a way to balance childcare and work around her young kids.
In 2011 Sally created a local facebook group called "Harrogate Mumbler" which went on to become a business with a stand-alone website and an annual awards night. This was all run from her kitchen table; business hours were predominantly during nap times and after bedtime. In 2015 Sally began to explore the possibility of franchising the Mumbler model and currently has 26 Mumbler towns across England with plans to expand to 100+ franchises by 2023.
Mumbler won the Harrogate Advertiser Best Family Business Award in 2017, came Highly Commended in the Small Business Category in 2018 and won the Working Mums "Family Friendly Franchise of the Year" award in 2018"
Helen Goodwin - creator of Made you Look Made you Stare. Window displays are crucial for creating the right first impression – attracting attention from those who may not have noticed you otherwise! Competition for any retailer is high at the moment, and with so many people shopping online, window-dressing skills are more important than ever. It's not what you put in your window – but how you make it shine!
Helen's first job was working as part of the display team for DH Evans in Oxford Street, where she worked with the whole range of merchandise from throughout the store both in the windows & interiors. After a couple of years she started her own Visual Design Consultancy.
First in London and then in York, Helen has been designing & installing window & exhibition displays both for large & small retailers. She's also offered Home Staging consultancies, and over the years has been featured in national magazines as well as winning a few prizes.
Schedule:
9am - Arrival coffee & networking
9.40am – 3 x 20 minutes inspirational & honest business stories from our speakers
10.40am – Q&A – chance to ask questions
11am – 30 minutes of optional networking
The event is free for FSB members and £5 per ticket for non-members. Limited free parking is available at the hotel. On-street metered parking is available nearby.
For further enquiries please contact Harry Harrison. The FSB Events Privacy Policy can be found online here.
@FSBYHNE @FSBNorthYorks @CrownHotelHgt #MondayMotivation
@ideatime_bbp @bigbangpartners @mumblerltd @madeyoulook1