Description
#FSBConnect Colchester.
Your opportunity to join #FSBConnect Networking and effectively develop and grow your business through our national network of events.
Events are held on 10th January and regularly thereafter on the 2nd Wednesday of each month.
£10 inclusive of VAT, payable in advance.
All welcome so why not bring a friend/colleague.
Join fellow business owners and entrepreneurs over refreshments in a friendly, informal environment at the University of Essex.
Our guest speaker this month is: David Cotterill from The Change Agency - The 3 Biggest Emotional Health Challenges for SMEs and Freelancers (and how to overcome them).
David Cotterill is a qualified therapeutic coach specialising in stress reduction and change management. He regularly runs mindfulness training courses and provides support for business leaders seeking personal development.
With over 10 years of experience of working with individuals and groups, David has recently created a new venture called The Change Agency which provides emotional and mental health support to independent business owners. David is working with the Government's recently commissioned report, "Thriving at Work" to bring mental health awareness and compliance into all areas of the workplace, specifically exploring how busy SME owners, sole traders and freelancers can ensure their own wellbeing as well as that of their employees and associates.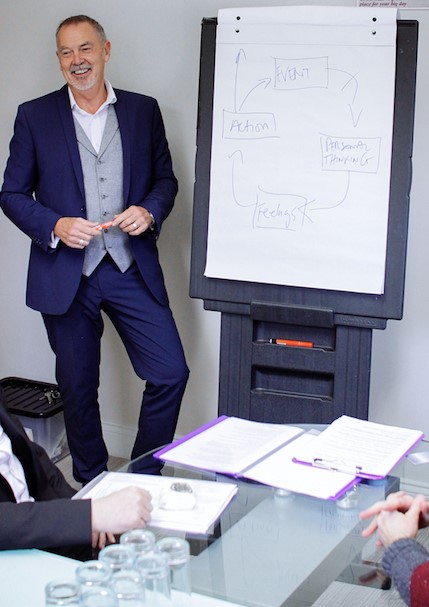 In addition, FSB representatives will be on hand to talk to you about ensuring you get the most from your FSB membership and of course time to mingle and circulate with your promotional literature and those all-important business cards! Details on joining #FSBConnect will also be available at the event, which is completely free.
Car parking will be available on site - Car park directions and pin access code will be sent prior to the event.
We look forward to welcoming you! Don't forget to download our Business Networking -10 top tips.
For general enquiries regarding the event please contact Sarah Lilly on sarah.lilly@fsb.org.uk

#FSBConnect Colchester is one of many #FSBConnect events run across the UK. You can also join #FSBConnect for free and be sure to follow @FSBEssex for regular information to support your business.