Description
#FSBConnect Cornwall and Devon combined Networking event at Arundell Arms, Lifton 11-1pm on Thursday 14 December. The cost of the networking is £10 inclusive VAT, payable in advance and includes a tasty lunch. There is free parking onsite.
For this special event we have combined with FSB Devon to offer you a great opportunity to network with businesses from two counties. Our guest speaker is Trevor Lee and he will be talking about "How to Sell", attracting and retaining customers in the run up to Christmas and during those more tricky times that follow. We will also toast in the Christmas season in the convivial surroundings of the Arundell Arms at Lifton over lunch whilst you network with your new contacts.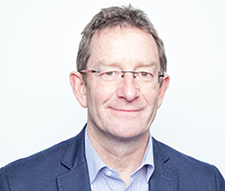 Trevor's pecialist areas are sales, marketing and presentations. Before setting up Trevor Lee Media in September 2012 he worked for Northcliffe Media – at the time one of the UK's largest regional press companies – being part of huge growth in the 1990's and then the onset of the digital era in the 2000's and the beginnings of regional media transformation.
This is your opportunity to join #FSBConnect Networking and effectively develop and grow your business through our national network of events. Every month we have a different guest speaker talking about an area of interest for small businesses and an opportunity to ask questions of the speaker.
All welcome so why not bring a friend/colleague.
Join fellow business owners and entrepreneurs in a friendly, informal environment. In addition, FSB representatives will be on hand to talk to you about ensuring you get the most from your FSB membership and of course time to mingle and circulate with your promotional literature and those all-important business cards! Details on joining #FSBConnect will also be available at the event, which is completely free.
There will also be an opportunity to place a business card into a hat with the winner getting the opportunity to do a 5 minute talk to the whole room about their business.
We look forward to welcoming you! Don't forget to download our Business Networking -10 top tips http://www.fsb.org.uk/resources/10-top-tips-for-amazing-networking
For general enquiries regarding the event please contact Operational Support Coordinator for Devon/Cornwall Vanessa Gale vanessa.gale@fsb.org.uk Tel. 07976 425139
#FSBConnect Cornwall and #FSBConnect Plymouth are two of many #FSBConnect events run across the UK. You can also join #FSBConnect for free and be sure to follow @FSBCornwall and @FSBDevon for regular information to support your business.