Description
#FSBConnect Derwent takes place at Cromford Creative in Cromford, Derbyshire. This new event will take place on the third Wednesday of every month at the same time, same venue.
As well as an opportunity for networking with fellow small businesses each month we will have a local speaker of significant interest to attendees.
For July our speaker is Robin Eyre, who owns and runs Trailblazer360 Marketing, a go-get-it online digital marketing agency based at Cromford Creative, Matlock.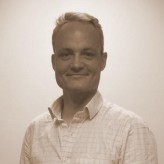 Robin is presenting on "Is Your Website Working?", and will begin with asking "What is it you want your website to do?". The answer will be different depending on your organisation. We will look at potential sources of traffic, how to understand what your target market is looking for, types of content and features on your website, how to measure success, and tools to help you.
This will be a fun and informative presentation with ideas and actions businesses can start using immediately.
Tea and Coffee will be served along with a selection of pastries.
Parking : there is a £2 charge for the parking at the venue.
We meet at 8.30am-10am on the third Wednesday of each month at Cromford Creative in Cromford, DE4 3RQ
Price is £4 without car parking or £6 to include the car parking charge - please select your tickets accordingly.
Trailblazer360 Marketing's sole aim is to make a demonstrable, positive difference for our clients in everything we do through designing and developing great websites, increasing website visitors through search engine optimisation (SEO), paid advertisements, social media and email marketing, turning visitors into prospects, leads or sales, and creating content that resonates with the target audience.
Trailblazer works with a variety of organisations from healthcare and pharmaceuticals to tourism and leisure, ecommerce, schools, photographers, art dealers and more.
Robin is also Chairman of Business Peak District, a business organisation seeking to act as a voice, lobby and community for businesses in and around the Peak District National Park. He has also spent 11 years working in Southeast Asia and the Middle East and enjoys rugby, triathlon and cycling in faraway places.
Cost centre code P9633
The FSB Events Privacy Policy can be found online here.
Follow us on twitter @FSBEastMids @FSBNottsDerbys