Description
Join #FSBConnect Eastbourne and Wealden for breakfast networking at Priory Court on 12 November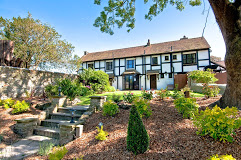 Your opportunity to join #FSBConnect Networking and effectively develop and grow your business through our national network of events.
The cost is £12 and will include tea and coffee on arrival and breakfast with vegetarian, vegan and gluten free options available.
All welcome so why not bring a friend/colleague?
Join fellow business owners and entrepreneurs in a friendly, informal environment at Priory Court Hotel Pevensey BN24 5LG.
In addition, FSB representatives will be on hand to talk to you about ensuring you get the most from your FSB membership and of course time to mingle and circulate with your promotional literature and those all-important business cards!
Free parking available on site. We look forward to welcoming you!
We're changing the way you book to attend FSB events and very shortly you will be able to book and view events directly through the FSB website without the use of third party booking platforms. This change is all about making the process simpler for you and help us understand which events are helpful to you and your business.

Starting in the next few months our events will no longer be listed on Eventbrite and therefore it's important that you register to receive information about FSB events to ensure you don't miss out. FSB members don't need to do anything, you will automatically receive information as part of your membership.

If you are not currently an FSB member and want to continue to be notified about events please add your name and email address here and we'll notify you when the new site is live.
Don't forget to download our Business Networking - 10 top tips http://www.fsb.org.uk/resources/10-top-tips-for-amazing-networking
For general enquiries regarding the event please contact Alex Douglas.

#FSBConnect Eastbourne and #FSBConnect Wealden are two of many #FSBConnect events run across the UK.
07-23630-9915
The FSB Events Privacy Policy can be found online here.