#FSBConnect First Tuesday Event (April) - 'Transform Your Business'
Sales Have Ended
Registrations are closed
Booking for this event is now closed. If you require any further information, please contact John Olivant at: john@johnolivant.co.uk
Sales Have Ended
Registrations are closed
Booking for this event is now closed. If you require any further information, please contact John Olivant at: john@johnolivant.co.uk
Description
Transform your business in Hull at #FSBConnect 'First Tuesday' event: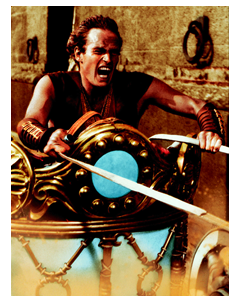 On 4th April 1960, William Wyler's Technicolor epic Ben-Hur won eleven Oscars at the 32nd annual Academy Awards ceremony. Clocking in at 3hrs 32 minutes, the film set an Oscar record, winning 11 of the 12 categories in which it was nominated, including Best Picture, Best Director and Best Actor (Charlton Heston). On 4th April this year, an 'epic' event (albeit rather shorter in length) will take place when the FSB's East Yorkshire Branch hosts its FSB Connect 'First Tuesday' network event at Hull College. Delegates will be able to put their business 'out there' and take a vital step in building a better business.
Attendance is FREE and will commence at 6.00pm with refreshments and finger food. It's a structured event where you will meet local movers and shakers. Registered delegates will see a list of attendees in advance so you can decide who you want to talk to and have a dedicated 1-2-1 time slot where you can meet them.
We welcome both members and non-members at this event.
We look forward to welcoming you.
John Olivant
Branch Chairman
Follow us on Twitter @FSBSEYorks #FSBEastYorks #FSBConnect