#FSBConnect First Tuesday Event (June) - 'Transform Your Business'
Actions and Detail Panel
#FSBConnect First Tuesday Event (June) - 'Transform Your Business'
Tue 6 June 2017, 18:00 – 21:00 BST
Description
Transform your business in Beverley at FSB Connect 'First Tuesday' event.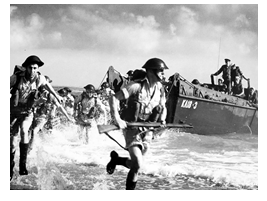 On 6th June 1944, the allied powers crossed the English Channel and landed on the beaches of Normandy, beginning the liberation of Western Europe. Hopefully 6th June this year will pass more peacefully, but members of the FSB East Yorkshire region are planning a 'strategic invasion' of the Tiger Inn, where the FSB Connect 'First Tuesday' network event is taking place.
Delegates will be able to put their business 'out there' and take a vital step in building a better business.
Attendance is £5.00 payable on the door and will commence with a celebratory barbecue at 6.00pm.
It's a structured event where you will meet local movers and shakers. Registered delegates will see a list of attendees in advance so you can decide who you want to talk to and have a dedicated 1-2-1 time slot where you can meet them.
We welcome both members and non-members at this event.
We look forward to welcoming you.
John Olivant
Branch Chairman
Follow us on Twitter @FSBSEYorks #FSBEastYorks #FSBConnect