Sales Have Ended
Ticket sales have ended
Booking for this event is now closed.
Sales Have Ended
Ticket sales have ended
Booking for this event is now closed.
Description
#FSBConnect Humber
Across the UK there are thousands of businesses just like yours looking to make new connections. To help local businesses, we host regular FSB Connect networking events #FSBConnect. These are high quality, face to face networking events that provide great opportunities, new contacts and business information in an enjoyable and relaxed format. These are at a regular time and location so you don't even have to think about where you need to be! There will be plenty of time to mingle with other attendees and the opportunity to circulate any promotional literature and business cards.
Our Guest Speaker will be Andy Green of Leagus Video: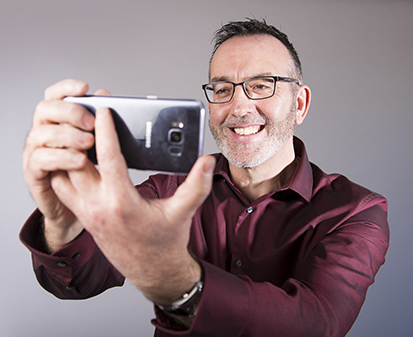 Andy Green is an established video coach, producer and managing director/owner of Leagus Video. Over the past 19 years of working in digital media, Andy has gained extensive experience in this field working with client's such as Panasonic, The AA, Konica, McVities, Marshalls, LaFarge as well as local SME's - Working in the heavy engineering, education and manufacturing sectors. He has embraced the rapid development and exciting changes of online media. Keeping a keen eye on the opportunities that online video can offer, Andy admits that he tends to spend the bulk of his time educating people about the benefits of incorporating video into their online marketing strategy and actively blogs about key issues on a regular basis.
Prior to working in video production, Andy was a magazine editor and held senior positions in various respected creative agencies and believes that this grounding gave him an insight of working with a variety of individuals and organization in most business sectors. It has been said that Andy has a natural creative approach, followed by his personable nature, his commitment and dedication to projects, his exacting standards, and his expertise in his field and finally his commitment to deliver are of the very highest standards.
This event will also give you the chance to meet one of our new Area Leads, Gareth Alexander and also the Development Manager for FSB South Yorkshire, East Yorkshire & the Humber, Claire Reading. They will be hosting the event and will be on hand to hear your comments about local business issues.
They will also be happy to talk to you about the Federation of Small Businesses and if you are already an FSB member, ensuring you get the most from your membership. There will be a chance to meet fellow business owners and entrepreneurs over refreshments and breakfast rolls in a friendly, informal environment.
**Special Offer**
If you are an FSB Member and wish to bring a guest, we will gladly offer your guest the special ticket price of £3 (normally £5) as they will be attending with a member. Please select extra member tickets at checkout or contact Jackie Richardson on the email below for any queries.
There is ample free parking available on site.
This is a great opportunity to be part of #FSBConnect Networking and effectively develop and grow your business through our national network of events.
We look forward to welcoming you!
For general enquiries regarding the event, please contact Jackie Richardson: jacqueline.richardson@fsb.org.uk
The FSB Events Privacy Policy can be found online here.
Follow us on Twitter: @FSBSEYorksHumb @FSBYHNE for regular information to support your business.
Don't forget to download our Business Networking Top 10 tips: http://www.fsb.org.uk/general/amazing-networking---10-top-tips
#FSBConnect Humber is one of many #FSBConnect events run across the UK.
12-24170 P9933